All India Bakchod
[A]ll India Bakchod is also known as AIB which is a great comedy show. There is a group people which was initial by Gursimran and Tanmay Bhat, and later Rohan Joshi, Ashish Shakya, Kaneez Surka and Abish Mathew joined them. They all are the equal owner of All India Bakchod. They do bakchodi on different topics like politics, film industries, and different societies. They have a youtube channel which they used to publish their video of AIB. All India Bakchod have 2.072 million subscribers and 218 million total views. Many big celebrities have done episodes with them, and they all do bakchodi with them and make people laugh. They did 20 episode in the first season (10 in English and 10 in Hindi) that were released on Hotstar first, and after that, it was published on Star World India and Star Plus on every weekend.
Here Reader's Cave presents some pictures of All India Bakchod.
#1 Marks Automatically Programmed.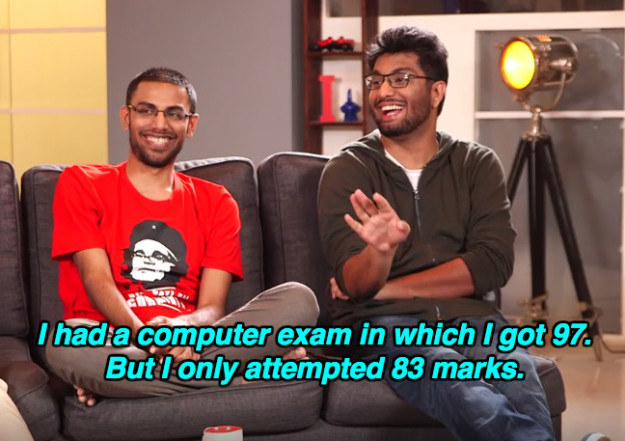 #2 Assumption's Gives A Nice Trip.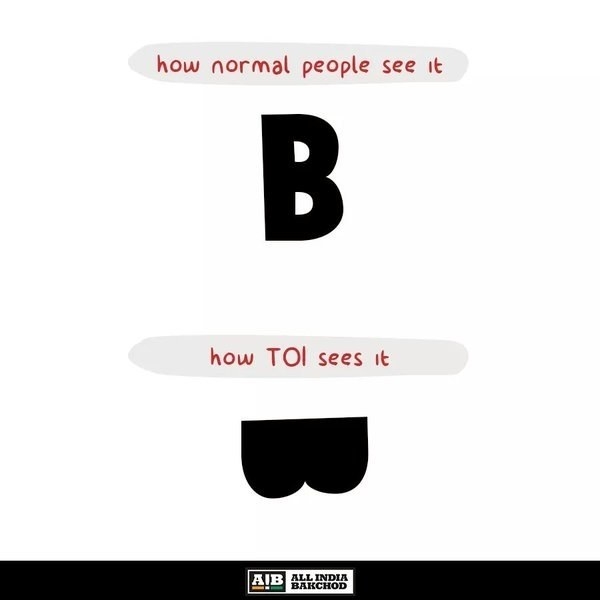 #3 Books Transform To B@@bs.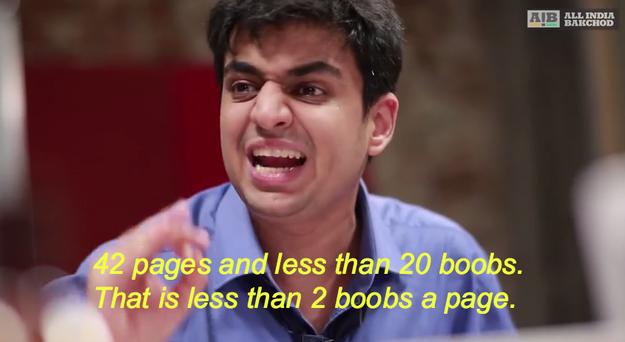 #4 Apple vs. Andriod Fan's Bakchodi.

#5 A Sneezing And Tissue Paper Are  Common For P*rn Lover.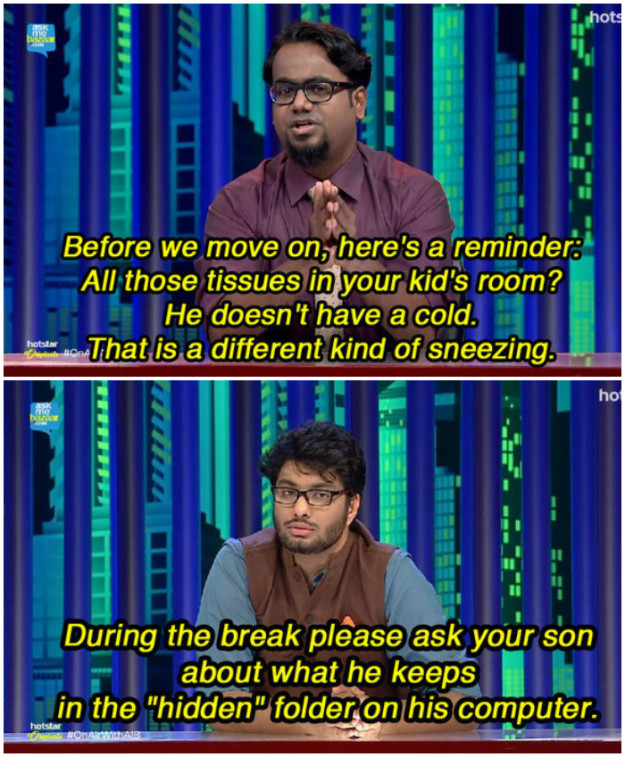 #6 literally F*ck, It's Mind Game.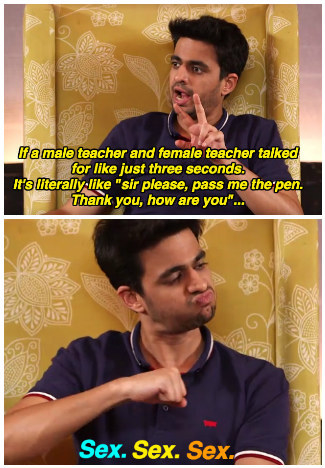 #7 Give A Kick Between His Legs.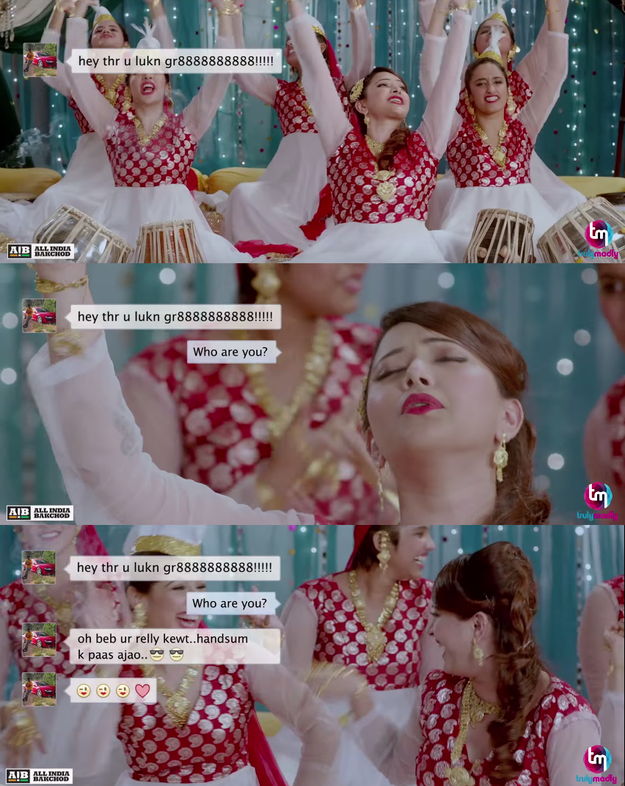 #8 Drugs Addiction Is Directly Proportional To Kids.