Maya Sarabhai Burns
[I]t was 2005 when the first episode of Sarabhai v/s Sarabhai was aired on television. This was the time that changed the definition of humor for all the middle-class people and the daily soap drama. Sarabhai v/s Sarabhai quickly became one of the most excellent and popular show in no time which gained a large audience. The story of this series tells about a family of a bunch of crazy people that instantly appealed to the Desi Indian audience. Even after so many years, people still want the show to make a comeback where the most famous Maya Sarabhai burns are the most demanding perspective for the audience.
Maya Sarabhai is one of the leading characters from the crazy family that was in demand and attracted the most desi audience about the new sarcastic humor. This lady played a critical role in diversifying and making the series more impressive. People still says that Maya Sarabhai burns are the only thing that suits the real Maya only and no one can replace her. The Maya Sarabhai burns become so popular that people started to enjoy it very much and it bought a different brand of humor to the audience. So here we present you with the 12 of the best Maya Sarabhai burns that will only middle class people will get.
#1 Cheers Nahi Raise a Toast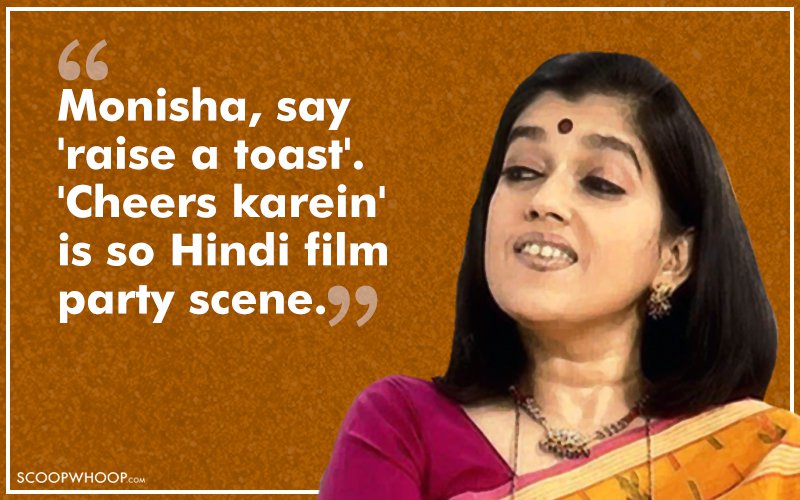 #2 Bargain in the Mall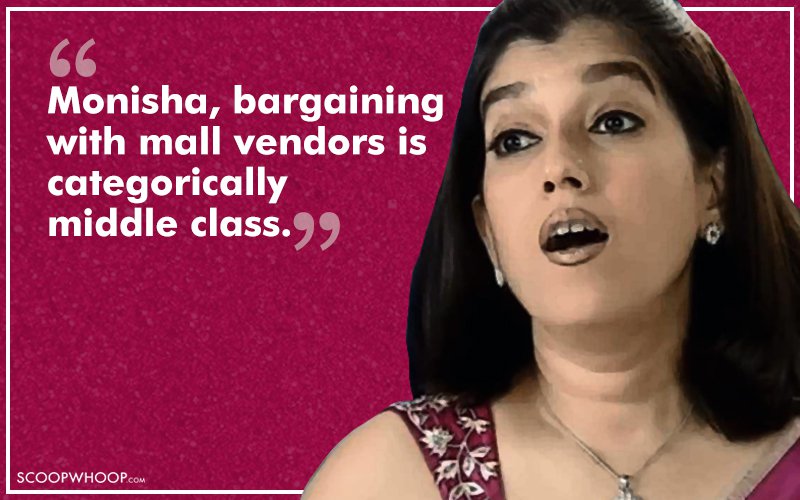 #3 Haila or Haichi?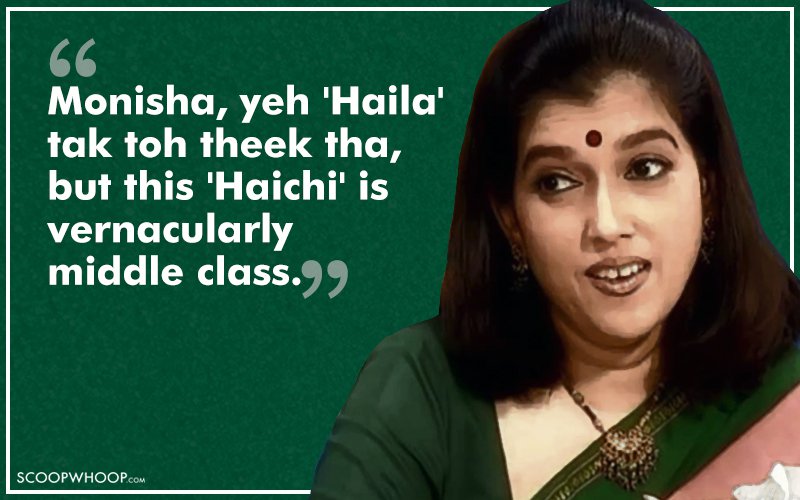 #4 Faded Pyaar