Bahubali 2 Mistakes.
[B]igger the name of a movie more the expectations fans, when it comes to Bahubali there are no instruments to measure the level of anticipations. Bahubali 2  have a terrible mistake in the new launching poster, Anushka and Prabhas are seen holding two different bows. They stretch the bow with three or three-layered arrows each in them. Prabhas is standing behind Anushka. But two of the arrows in Prabhas' bow are seen in front of the actress' bow. Isn't that a mistake? We have gathered some Bahubali 2 mistakes that you may have missed.
#1 A Dedicated Warrior Aim Through Partner's Bow.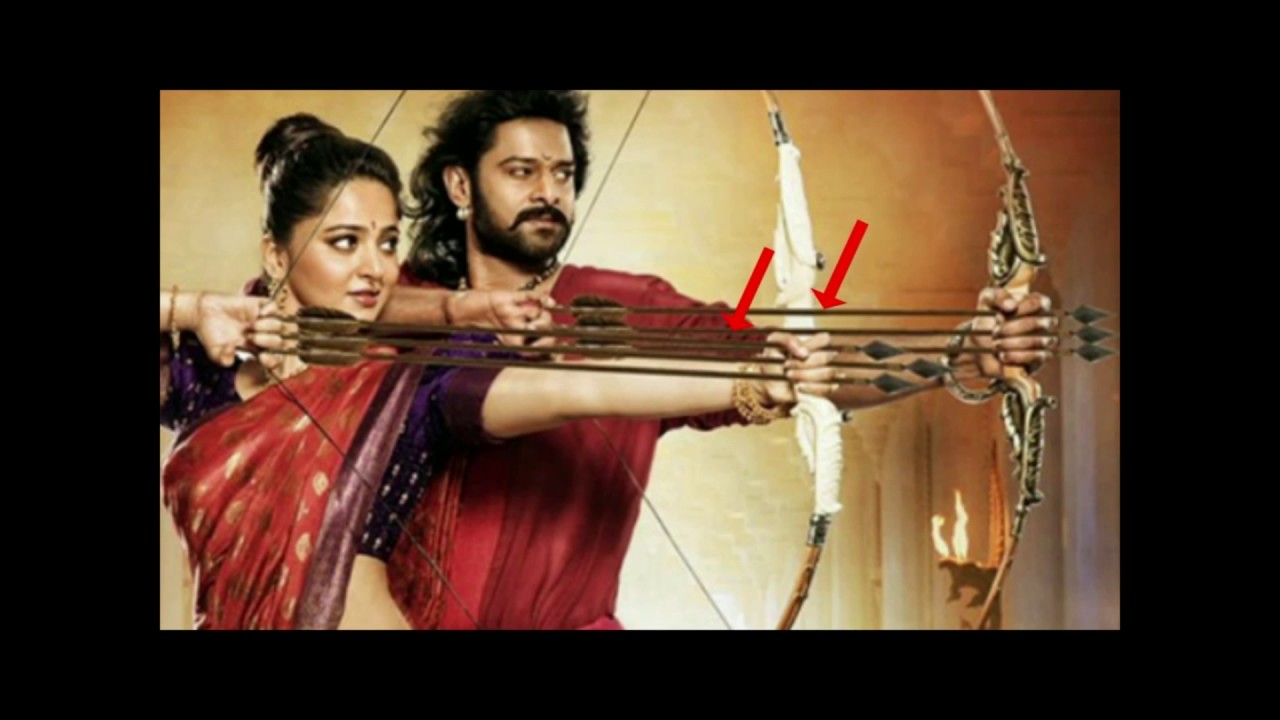 #2 Indian Super Hero Fight With Double Shield.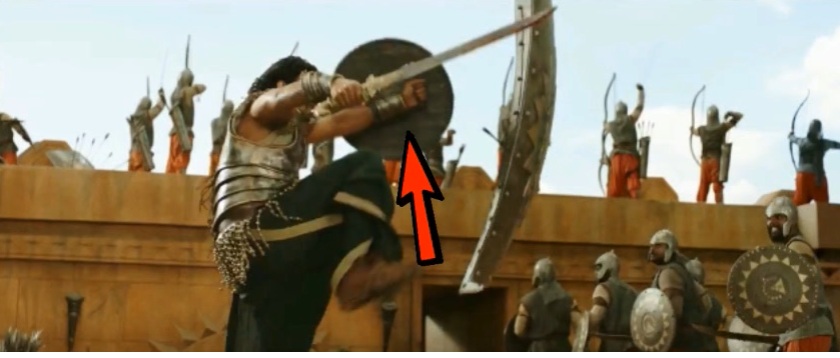 #3 Perfect Jump Before Shield Comes.
#4  Jump! Ok, Mam Now We Ready To Make Fool.
They receive a proper payment for the backflip.