arabhai Family Twitter
[S]arabhai vs Sarabhai is one of those few Television shows in the Indian TV industry that connected directly with the middle class population of the country. Sarabhai vs Sarabhai was broadcasted on Star One from 2004 to 2006 and received a positive feedback from the critics as well as the public, gaining one of the Best TRP's for an Indian comedy show. The show revolves around the life of an upper class Gujarati family, the Sarabhais, who live in a luxury apartment building in the upmarket Cuffe Parade area of South Mumbai. We imagined if the show would be running now how Sarabhai family twitter would have looked like.
Principal characters of the show Sarabhai vs Sarabhai includes Indravadan Sarabhai aka Indu (played by Satish Shah), Maya Sarabhai née Maya Majumdar (played by Ratna Pathak Shah), Saahil Sarabhai (played by Sumeet Raghavan), Monisha Sarabhai née Manisha Singh (played by Rupali Ganguly), Rosesh Sarabhai (played by Rajesh Kumar). There were rumors since the show broadcasted its finale in 2006 that the show will return and just a decade after it is returning back as a web series and yes it is no more a rumor. Sarabhai family twitter can now be a reality yeah!!!.
#1 Monisha Sarabhai Twitter, Don't Tell Mummy Ji.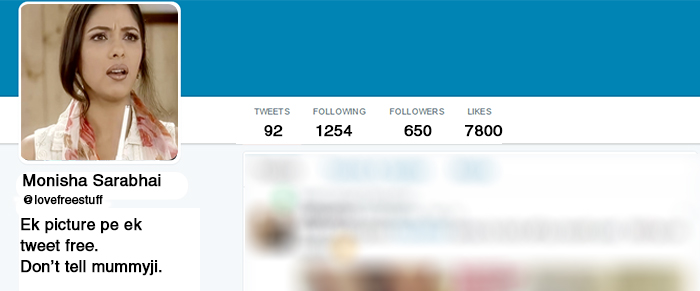 #2 Sahil Sarabhi twitter, Shadi karke phasgya.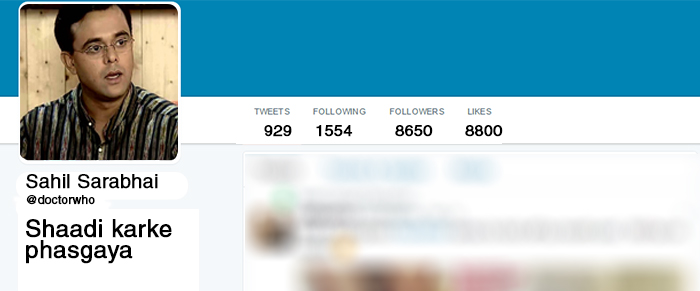 #3 Roshesh Sarabhai, The Momma's Boy.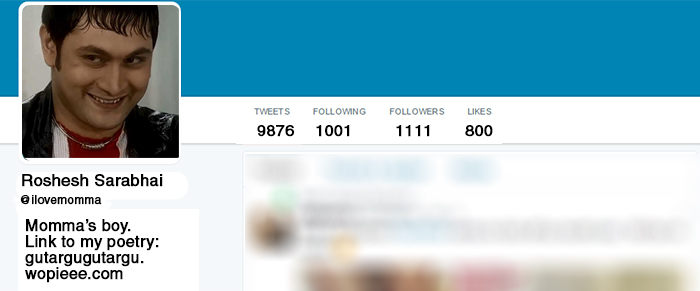 #4 Maya Sarabhai twitter, Middle Class People Stay Away!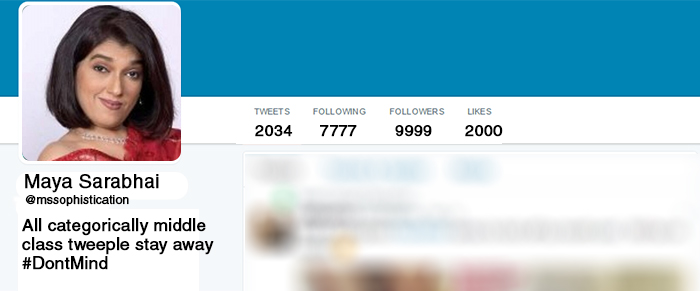 #5 Indravan has got no skills to show off.