BJP Grabs Himachal Pradesh And Gujarat: Here Is What Twitter Has To Say
[I]n this modern era, people use social media to express their views on any news. They tag people, political parties, Bollywood artists, media channels etc according to the news. Today we are talking about politics, people tweet and make fun of political parties and the members of the parties. It's very bad when one says "definitely we will win" but the result will go in favor of the opponent party. Then the social media war begins on election topic.
Recently, BJP wins and grab the maximum seats in Gujrat and Himachal Pradesh and make their government in these states. It was a great fight between Narendra Damodardas Modi and Rahul Gandhi in which Modi Ji wins. People select their leader according to development and trust, not on behalf of GST and other rules. People tweet on this election and show their feelings among political parties and their members.BJP Grabs Himachal Pradesh And Gujarat.
Here Readers Cave presents What Twitter Has to Say, about BJP and Congress.
#1 Rahul Remains The Star Campaigner Of BJP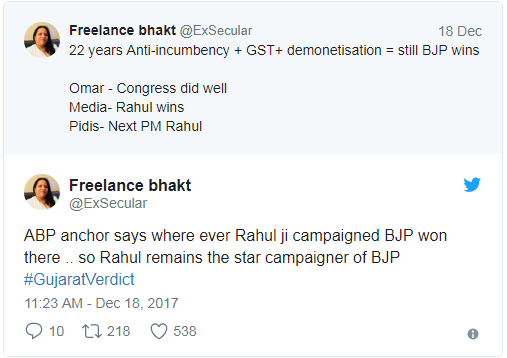 #2 They Know, How To Paly.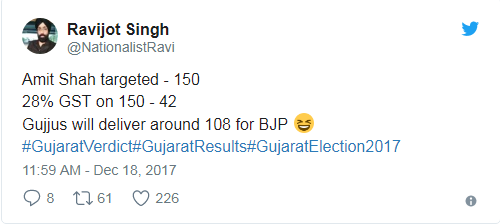 #3 Only Congress Can Do this.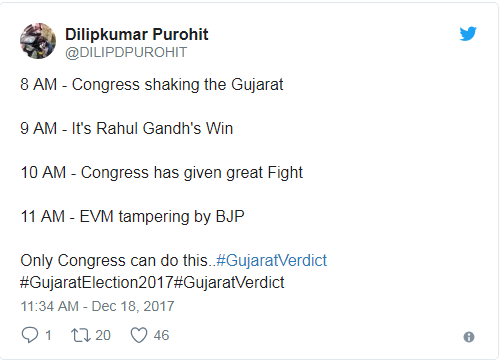 #4 Only One Hour Was Happiest Hour For Congress.

#5 Game Of Balme.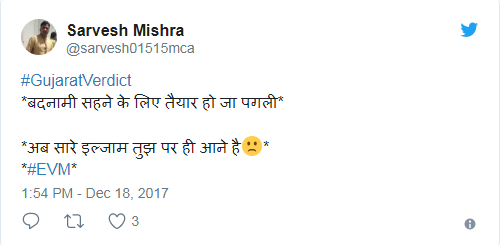 #6 Only And Only Rahul.