#6 Painful Death By  The Catherine Wheel.
A person's legs and arms were tied to a wheel and then with an iron hammer his bones were broken.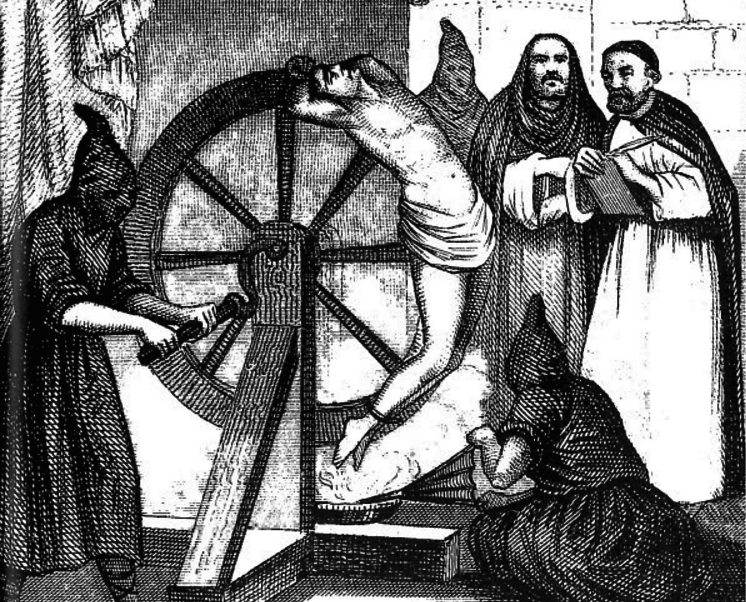 #7 Boling.
Asia's cruel king just for Governance used painful penalties.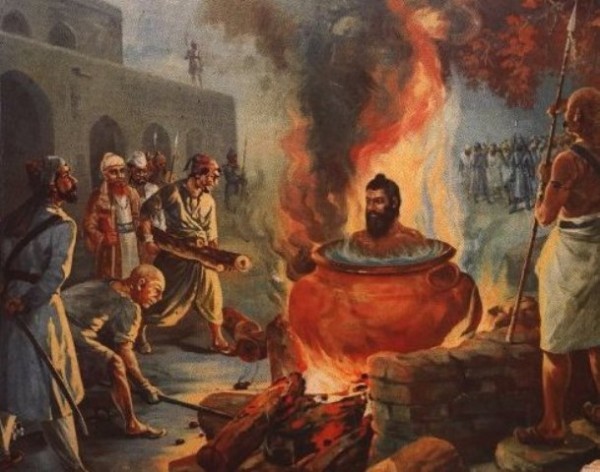 #8 Oldest Technique to Crucifixion.
Crucifixion technique, where a person's limbs are nailed on to a wooden cross structure.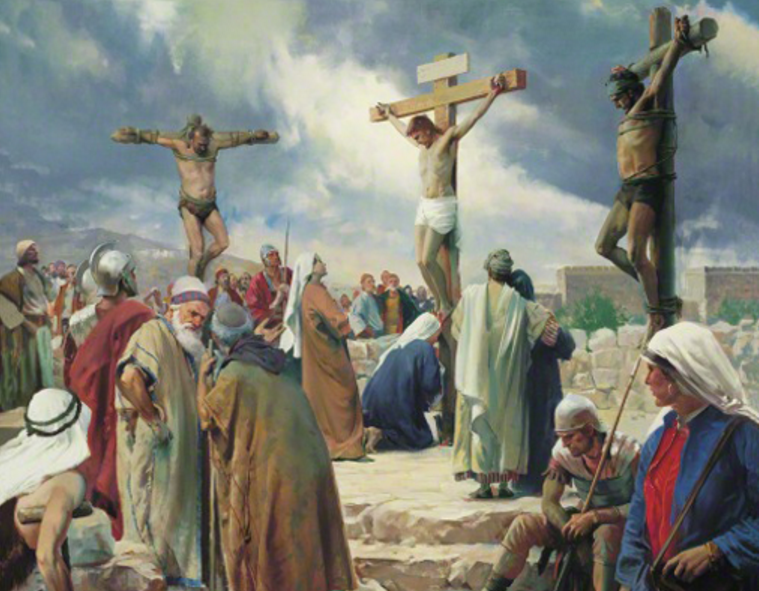 #9 Sawing From Center.
The scariest incredibly gruesome method of brutal execution method.  The big saws cut the human body upside to down.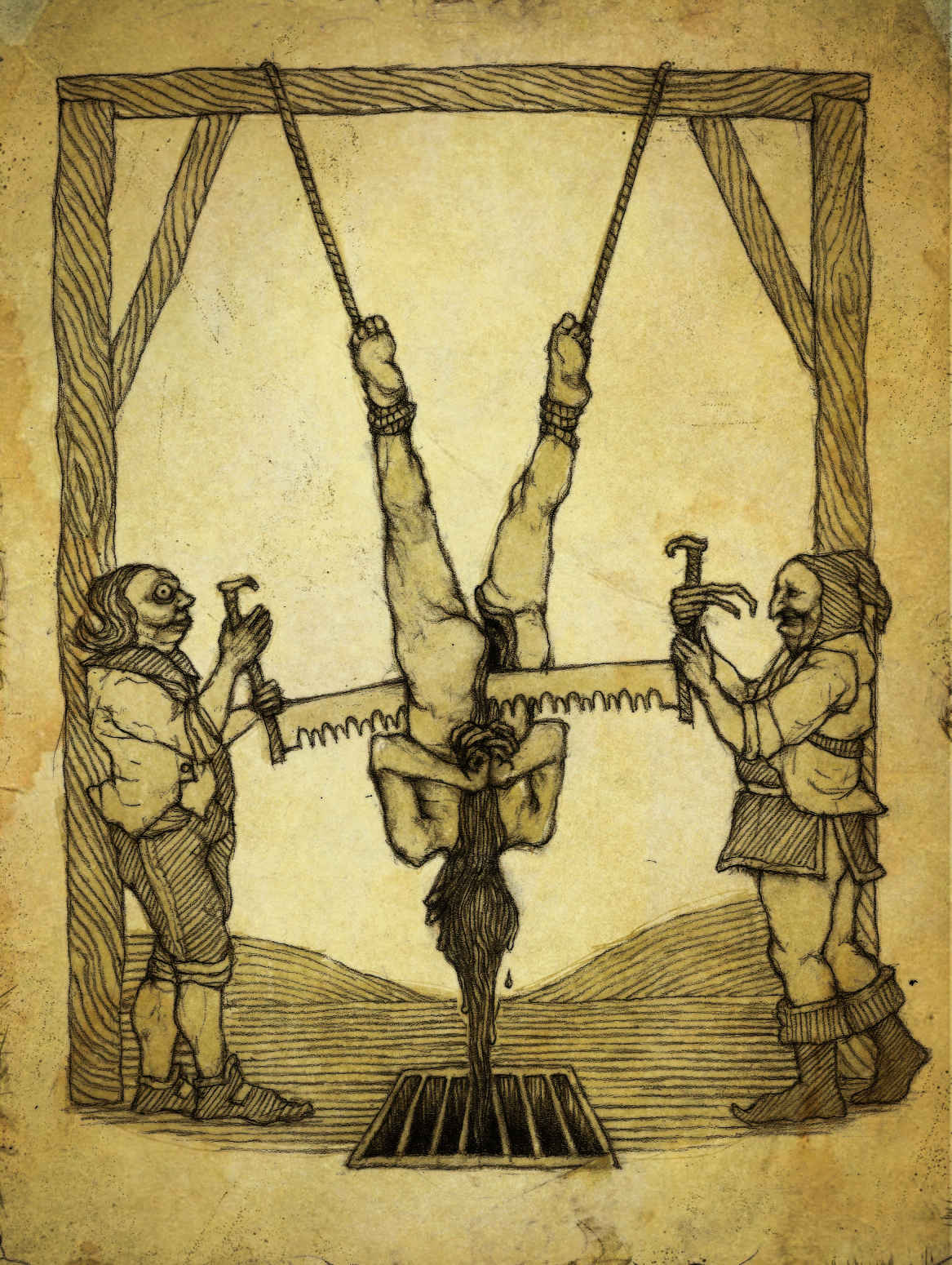 #10 Thousand Cut Enough To Death.
The scariest method for punishment, a criminal hand tying with a rope and person gave thousands of cuts on the body; this is enough for death.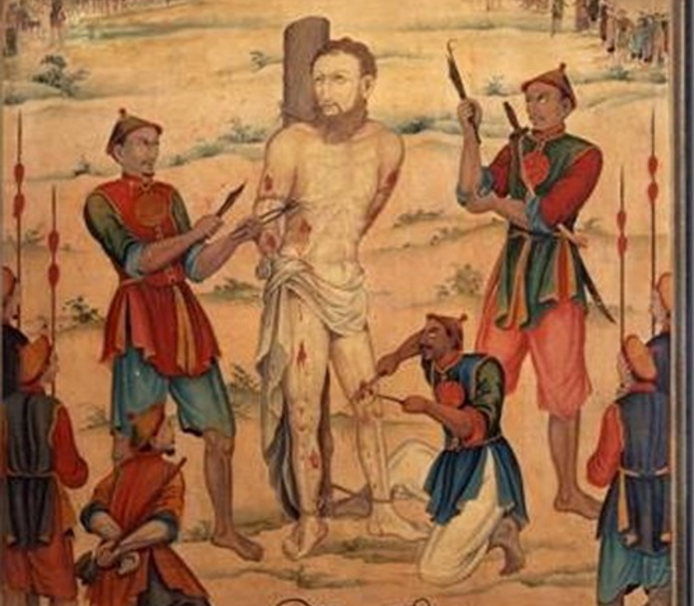 [text-blocks id="1566″]