Condoms Tweets
[T]witter is our new little sarcastic confession page where people are not afraid of posting their heart out. Here are some condoms tweets where people are over expressive.
#1 You Got To Play Safe Even After Your Balls Are Out Of Working.

#2 I Read The Line One Twice It Is Really Funny.

#3 What Was Your Friend Doing With A Condom In Front Of A Bus.

#4 The Only Way You Can Give Yourself Some Sort Of Satisfaction.

#5 The Fitting Room In A Pharmacy Shop Is Kind Of Cool.

#6 She Is Finishing One Of Her Shift You Can Imagine About The Next One.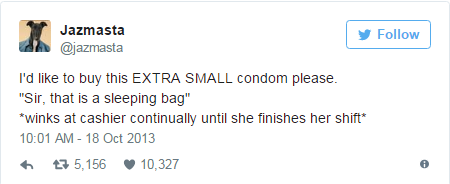 #7 The Place Was Fancy And The Wardrobe Was Never Opened.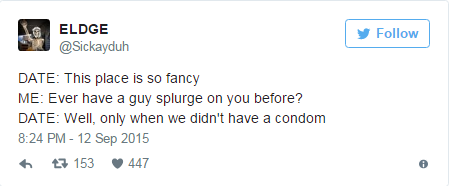 #8 People Think It The Same Way You Got To Work On It Differently.