Dumbest Things
[O]ne thing that every living being experiences in their lifetime is their inability to control their emotions when is comes to being horny. Yeah, I know you just don't go out like animals and so it anywhere but sometimes dumbest things can happen with the most intelligent persons among us.
Here we have some of the confessions of those hory personalities who have confessed about the dumbest things they were a part of some day.
#1 People Do All Kind Of Stuff Just To Follow Their Doctor's Advice.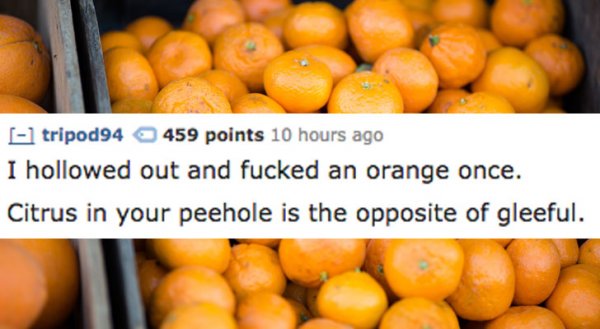 #2 You Can Get Horny Anywhere And Sportsman Are Moving It Like Anything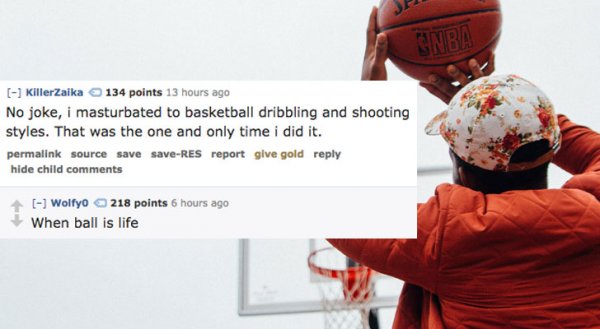 #3 Regret Is The Least Word I Can Imagine, You Should have Drowned In The Lemonade.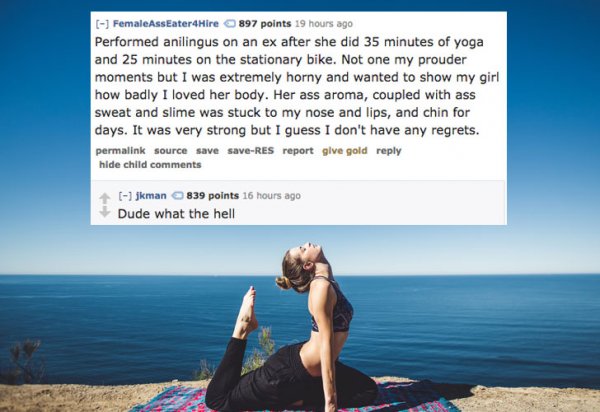 #4 Blown Away And That Too In Niagara Falls, People Have A Lot oF Faith In God.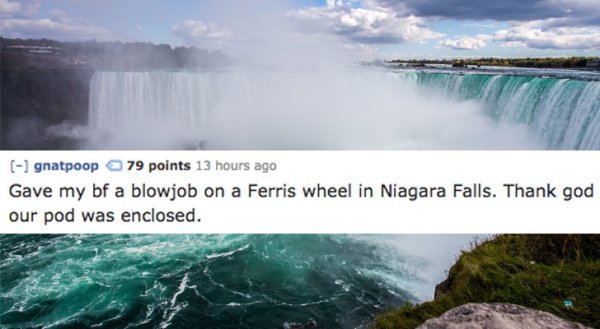 #5 Oh Shit! He Hasn't Realised The Fact The Toilet Is Used By A Many Others Too.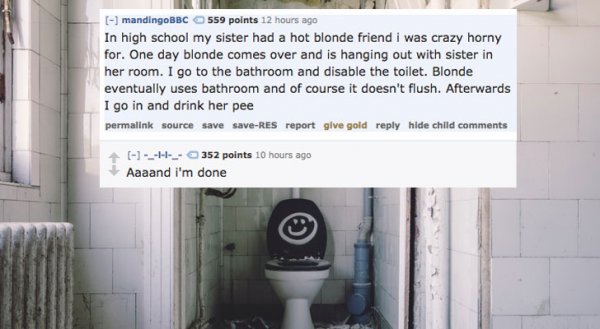 #6 The Age Is Just A Number Somebody Has Said It Rightly.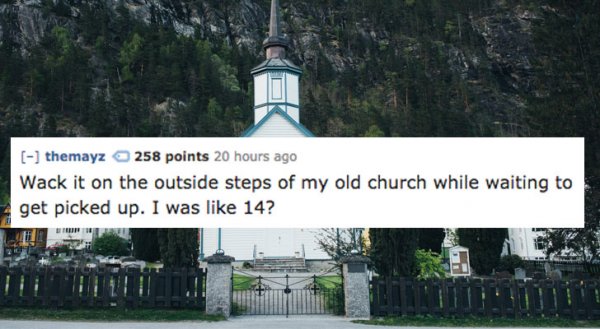 #7 People See A Lot Of Things Being Ignorant Is On Of The Good Qualities Human Beings Have Reatined.