Funny Amazon Alexa Tweets
#9 Alexa Add Anothe Things In My Shopping List.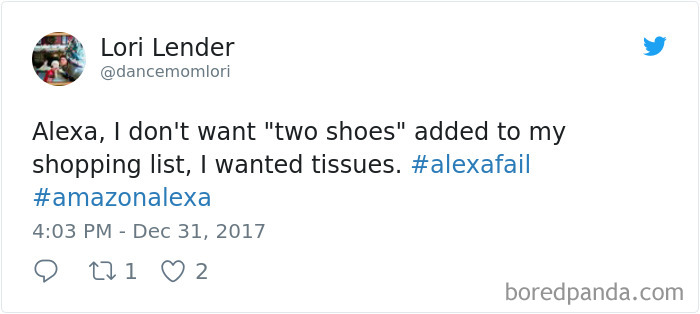 #10 When Will You Become Self-Aware Then Computer Will Become Self-Aware. :p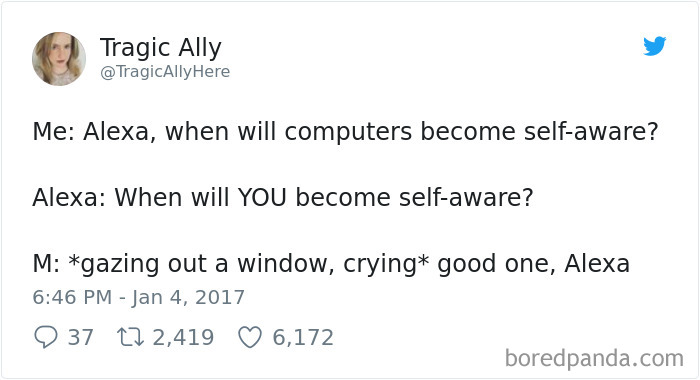 #11 Too Many Fake Women In My Life.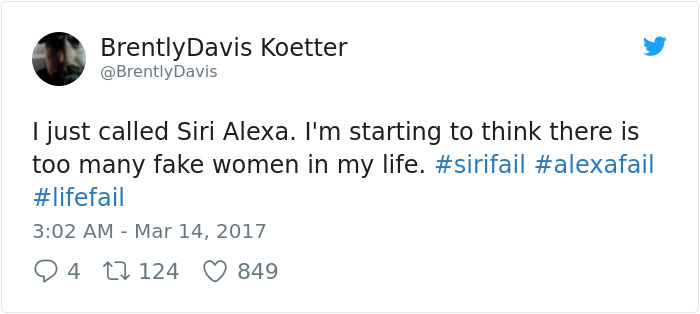 #12 "Alexa, Honey, Please Stop The Music"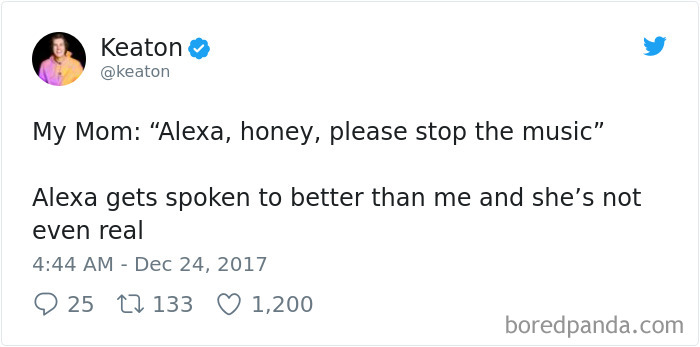 #13 Alexa Can't Understand What I Am Talking About :/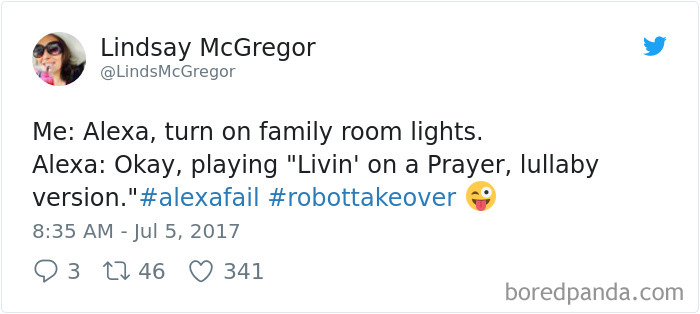 #14 Sadly, "Alexa, Seize The Mean Of Production" Is Not A Command That She Will Respond To.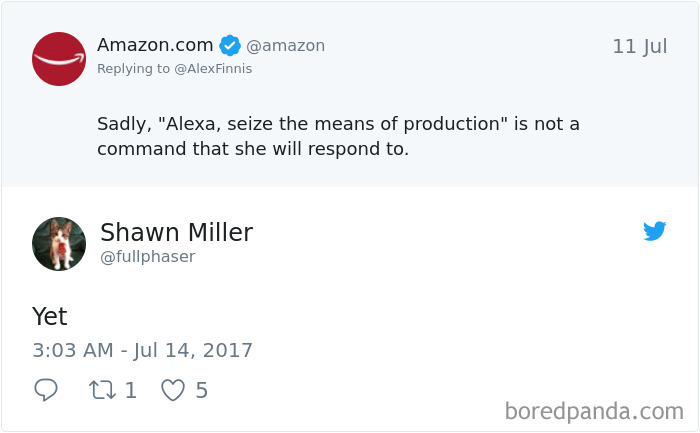 #15 Alexa Become Crazy And Cry For 4 Seconds And Scare And Disturbed Me.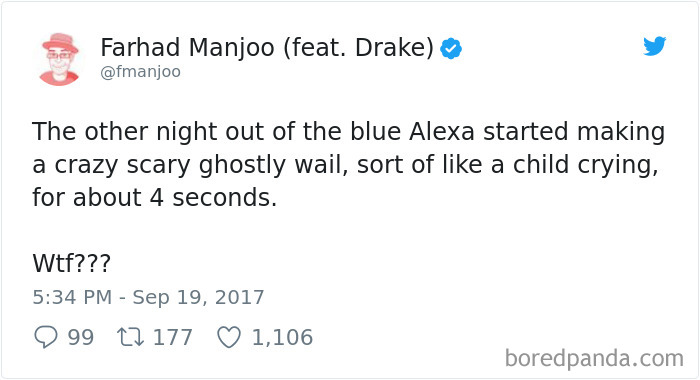 #16 Its Very Complicated To Express This To Alexa.