Funny Amazon Alexa Tweets
#17 Alexa Also Enjoying, By Making Fun Of You.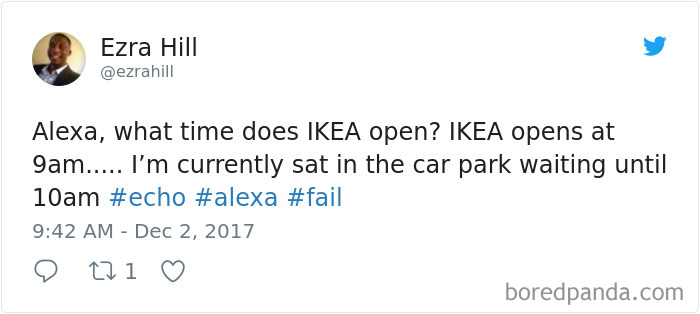 #18 But I Have No Dacia Duster.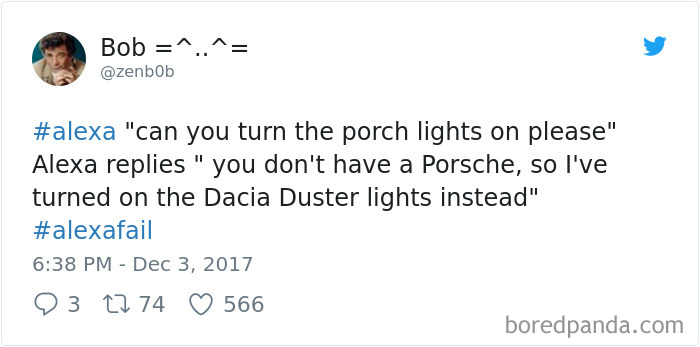 #19 Alexa Feel His Mistake And Alexa Keep Silent When She Realises It.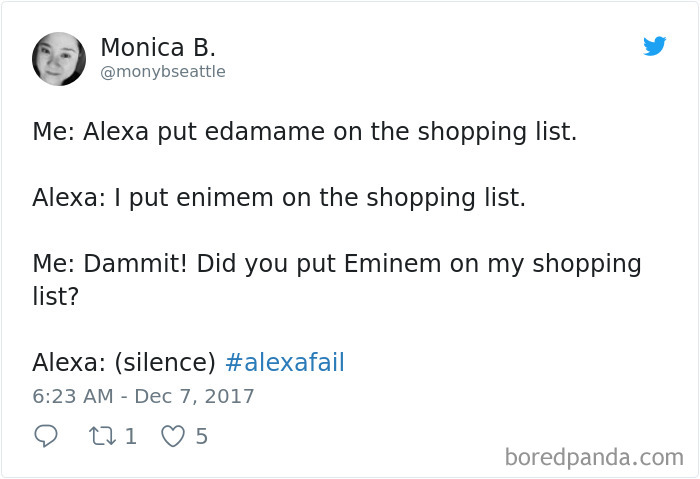 #20 Alexa, Please Put Down The Knife, I Have A Family.
#21 Amazon Alexa: This Is A Reminder: Do Something.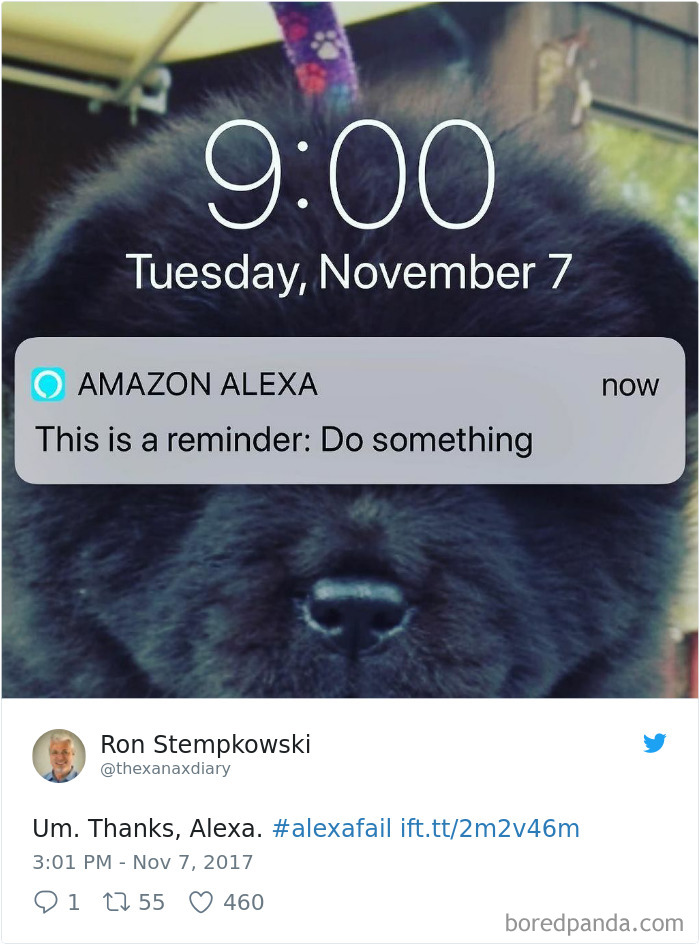 #22 Alexa Think That He Want To Buy Whole Food.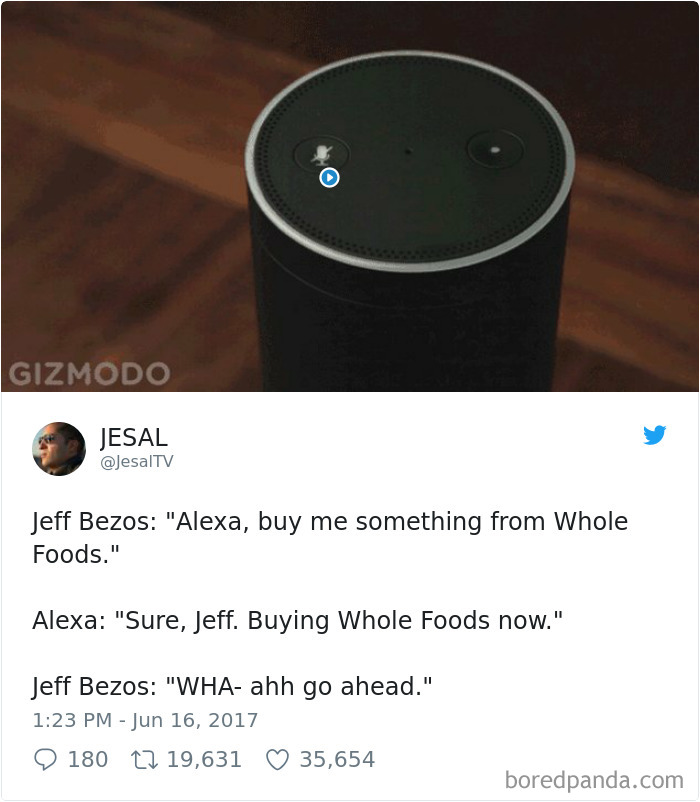 If you like this post then comment in comment box, give reaction and share this post with your friend and family and don't forget to share this with the person who is gadget lover or has Amazon Alexa.