Funny Gordon Ramsay Tweets
[H]ere are some Funny Gordon Ramsay tweets getting served directly from his twitter handle. Enjoy this meal but mind your tounge as some of them are too hot to handle. We love your reactions so what are you thing of, just fire 😛
#1 The Dissection Clearly Suggest The Same.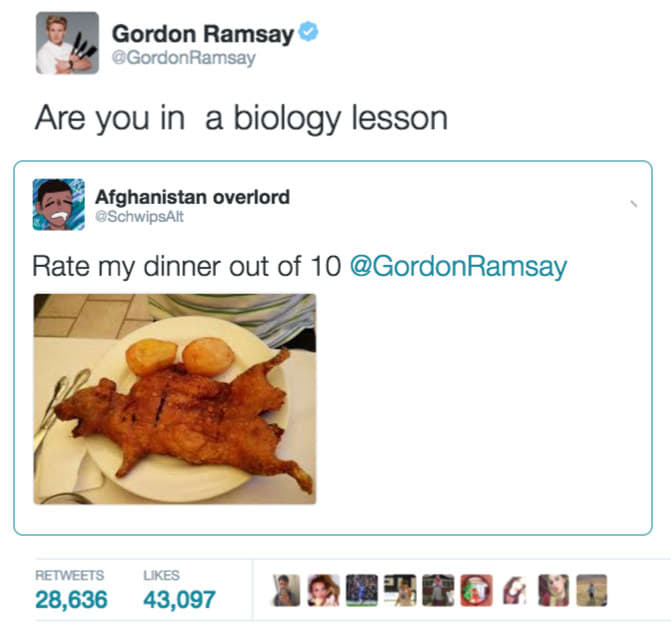 #2 Vegans Are Getting Limited Everyday. Is The Food From Nature Over?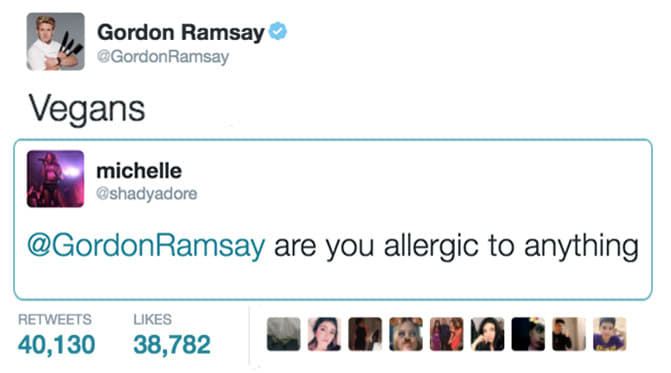 #3 Idiot Sandwich Spotted Saty Away It Affects Brain.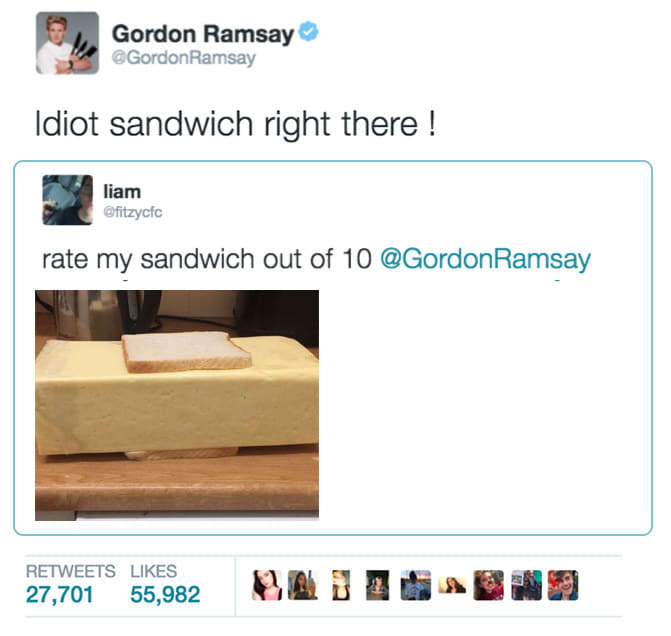 #4 Are You Out Of Words Now Jamie? Asparagus Tips Lost.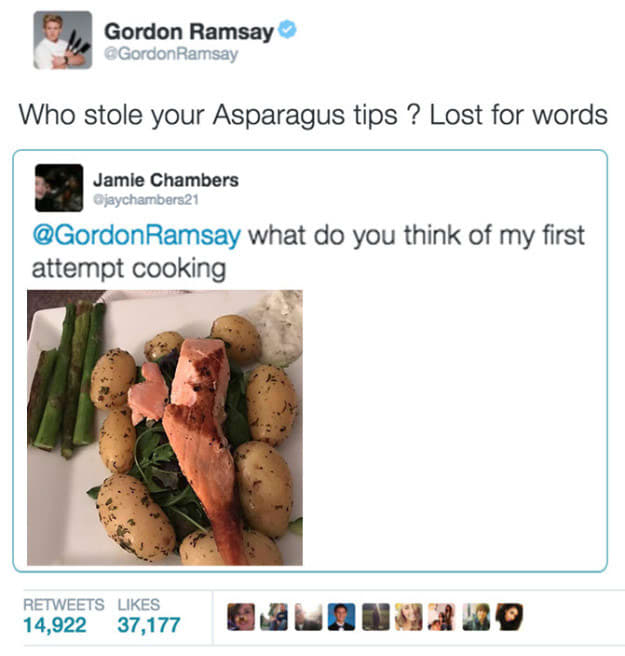 #5 Dont Write The Spelling Of My Name Wrong! Ever.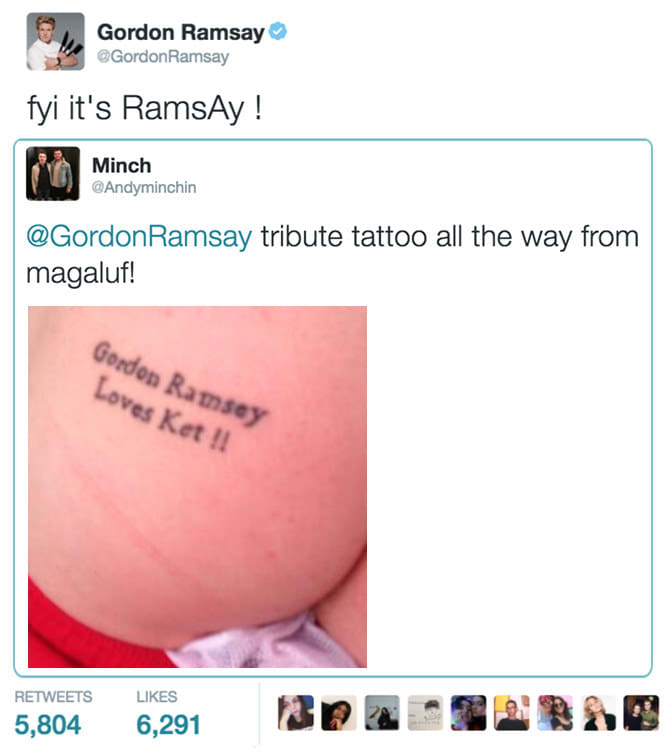 #6 Begin To Read From The End.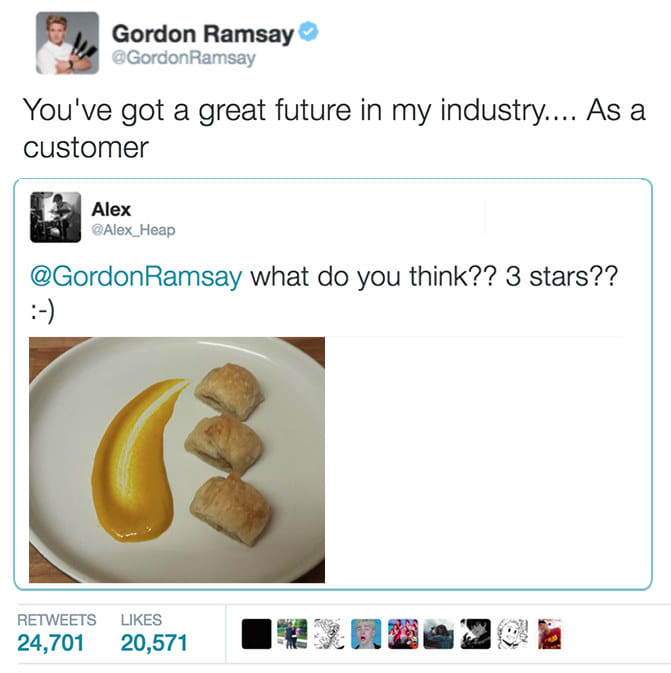 #7 The Table Mat Idiot Sandwich Where He Bring These Names From LoL 😛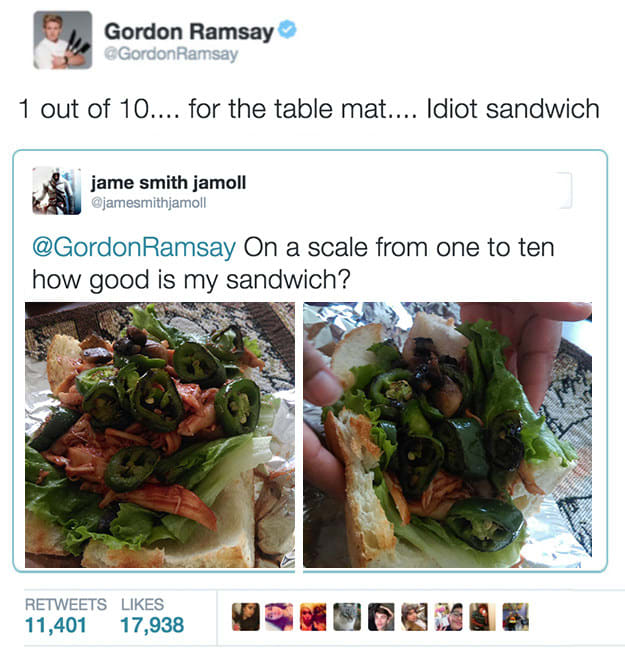 #8 You Aare Trying To Befool Everyone Over Twitter Right?
#9 Raw As Rocket It Can Still Hit The Mars.