GF Text Fails
[I] am back with another post to entertain you, folks. I was looking for a go and what I found the fourth link was pointing to a popular, hilarious website that was showing gf text fails. As you already know that for singles like us there is a point when you no more search for a girlfriend and what entertains you more is humor. Some wise and witty people call this as maturity.Well I have been praising myself a lot these days! HaH. Leave it, coming back to the the point I have collected these pictures for you people just to make sure you enjoy them to the fullest.
With the invention of smartphones, people think their lives have become easier. There are a hell lot of features that attracts us. Still, I will hail the Satan who has added the devilest feature of taking a screenshot on our digital devices. Means this son of the beast has played with the lives of people, you have to think what you write to whom, and you can be double crossed if you bitch about someone. You are already smiling if you are the one sharing those screenshots of your friends. The best part is the relationship conversations, and their we goes to show you the gf text fails that people have captured and publicized them.
#1 The bitchy girlfriend.

#2 She is pretty much vulnerable to treatment.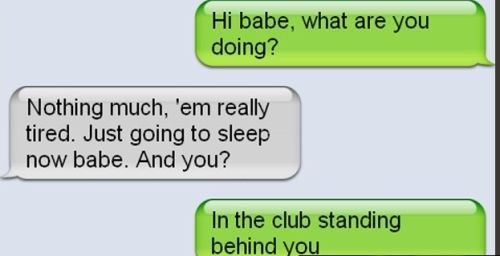 #3 This is what a text can do, paralyze you!