Anti Valentine Cards
[F]ebruary is the month of love because in this month there is the day of love called The Valentine's Day. The only one day for lovers, it's like a festival for all age lover or couples. In the first week of February, every person who is in a relationship think about the gifts, surprises, party and much more to make his/her partner feel special. There is a common thing which is used by every person who is in relation, to represent their feeling or express the love they do with his/her partner that is "VALENTINE CARD." Yes, Valentine's card through which one person can share their love, feeling and some romantic quotes to make his/her partner happy. But sometimes people make some unique and funny quests or anti valentine cards called Sarcasm-Valentine-Card.
Here are some Anti valentine cards which are created by famous artist Julie Ann. She created many anti valentine cards which are funny but truly honest. So, take a look at every anti-valentine card and share with your partner and wait for a different and funny reply from your spouse.
#1 This is one of the cheesiest cards.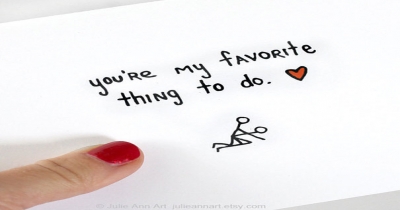 #2 Blanket Stealer. Do you have your favorite blanket stealer?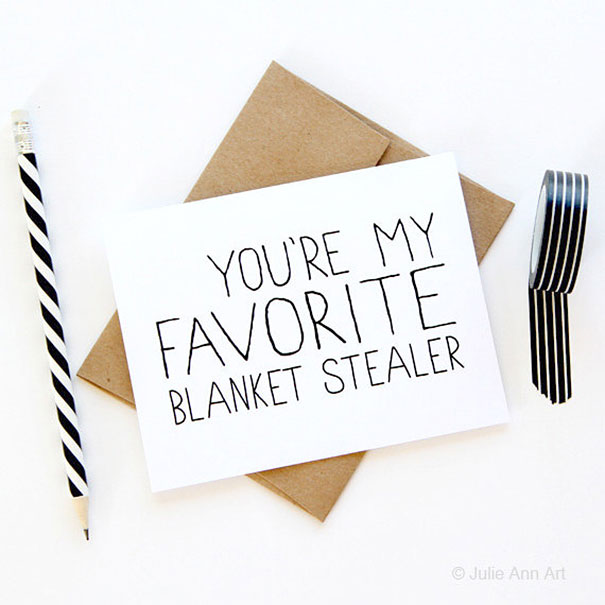 #3 This is one the truly funny anti valentine cards.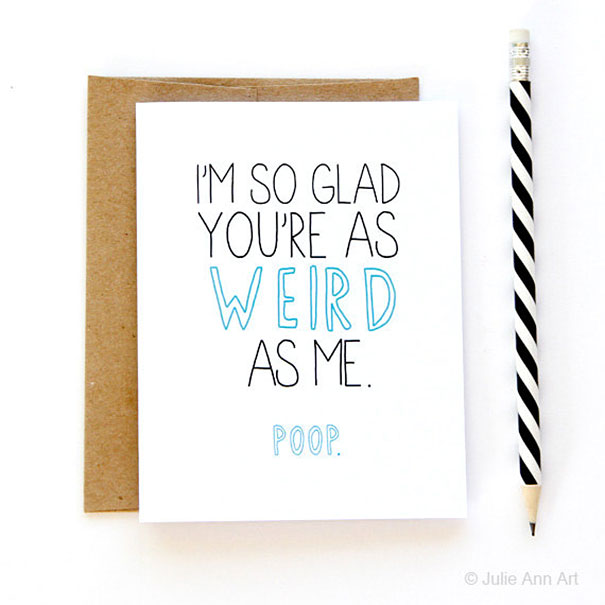 #4 Love is beyond the sweet talks!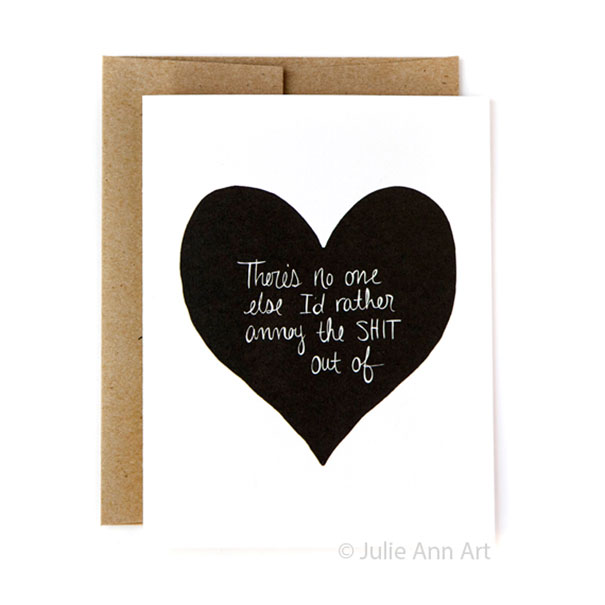 #5 So true. Men always pretend this.