Indian Comedians
India is the largest manufacturer of the movies in the world if we include all the motion pictures produced in the country. You name a genre, and we will give you a list of movies that will fascinate you. Comedy has always been a great entertainer for everyone, it refreshes our mood, and if the comedy is good, it acts as a good exercise for our brain. Indian comedians are not behind anyone in this race.
Nowadays many of Indian comedians playing a proper role in the comedy world and make people happy. Here are some actors like Kapil Sharma, Sunil Grover, Chandan Prabhakar and more.Indian comedians are not only entertaining people on  TV  only, but now they are also active on other platforms these days. Many of the artists have come to limelight from Youtube.Bhuvan bam, carryminati, and Ghanchakkar are some of the Vloggers and mainly bakchods. Today we are focusing on classical standup comedians like Vipul Goyal, Zakir Khan and Aditi Mittal who are giving outstanding performances through certain famous Youtube channels like TVF.
#1 On coming out: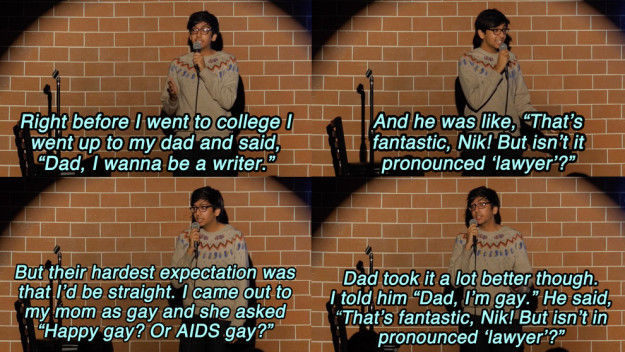 #2 Black plastic bag ;D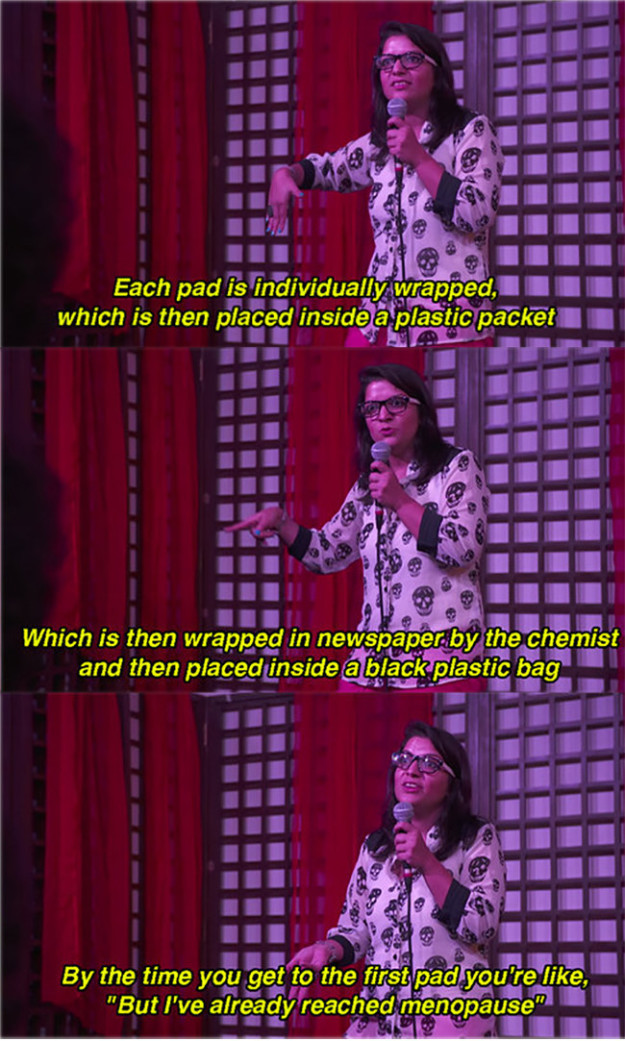 #3 Banned Maggi and porn but WTF 2 minutes.

#4 Starting phase of introversion.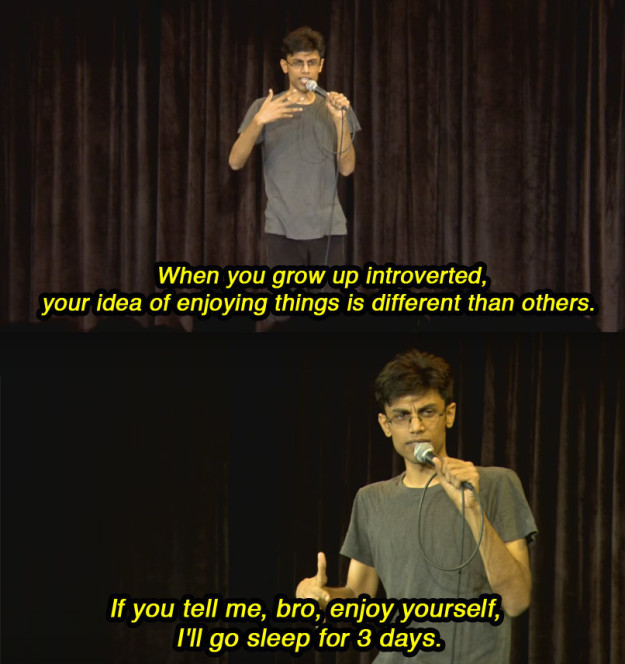 #5 She wants to dance like a ….. 😉