Mohammed Anas Trolled
[E]very day there are many incidents occur in the world, some are very sad, painful but some are very funny and people don't believe that it really happened. That type of incident happened by Mohammed Anas the player of South Africa football team, you can't believe on that what he really said on the front of the camera. He said "Thanks and Love you" to both his wife and his girlfriend in a speech, he did all this in excitement. After said these lines, he didn't understand what he did. And he also became most trending headlines in news by did this. People did so many comments and tweet on this and this also became hilarious in the world of the tweeter. I think people saw Mohammed Anas speech video, more than his match video.
Here Reader's Cave presents the video of Mohammed Anas in which he said that and some tweets by people on "Mohammed Anas Trolled."
VIDEO: Mohammed Anas just gave the greatest MoTM speech of all time, thanking both wife and girlfriend. (Via @clydegoal) pic.twitter.com/gXJ4ZwOtdg

— Gary Al-Smith (@garyalsmith) March 17, 2017
#1 Let's Sleep, But You Are Sleeping On Couch

#2 Who Can Protect You, Your Girlfriend Or Wife?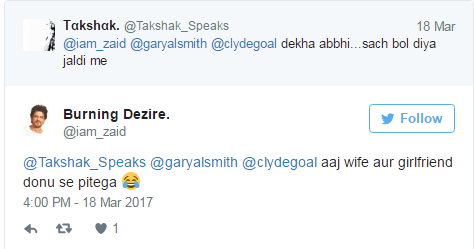 #3 Two Goals Two Girls

#4 Mohammed Anas Is A Loyal Person.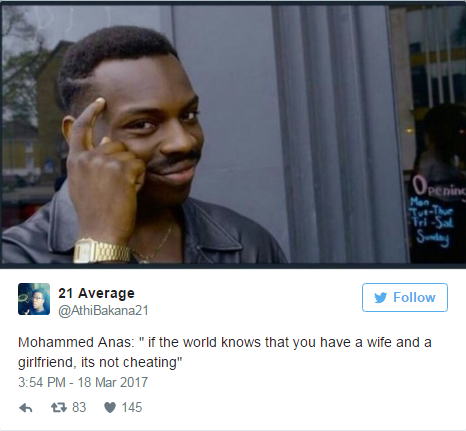 #5 Always Be Prepared Before Speech.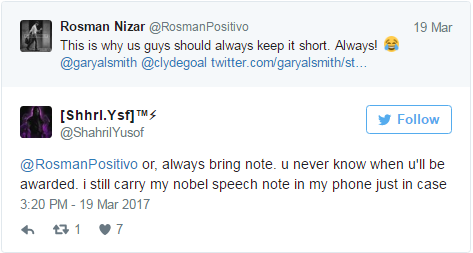 #6 I Think, He Maybe Not Plays Next Match.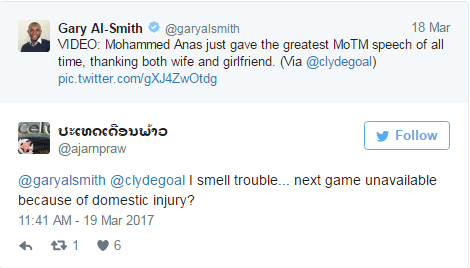 #7 Mohammed Anas Kicked On His Own Balls.

#8 This Happens Only And Only In Excitement.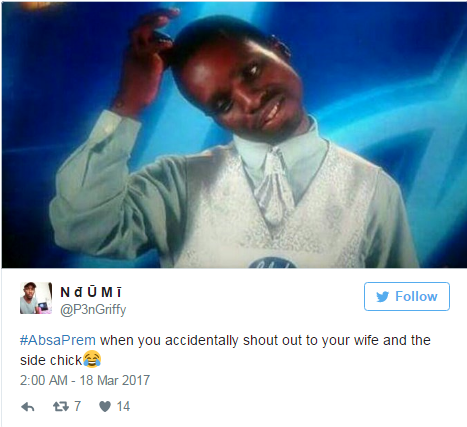 #9 Now Get Ready For Another Hot News About Mohammed Anas Funeral.

#10 Shhh…. Wife Of Mohammed Is Waiting For Mohammed At House With A Knife In Hand.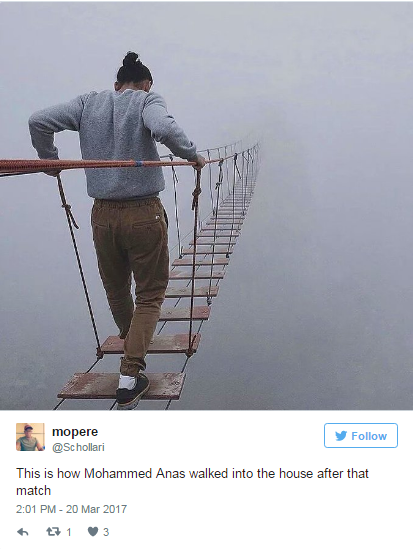 #11 Hats Off For This Man

#12 I Saw His Interview In Repeated Mode.

#13 Surrender In The Front Of Camera
@Sporf pic.twitter.com/t99giPvG9y

— THE REAL IZRAEL (@RealIzrael) March 18, 2017
If you like this post then give your reaction and comment in comment box. And also share this post with your friends.
[text-blocks id="1566″]