Oscars 2017
On February 26, 2017,  the 89th Oscar Academy Awards ceremony was presented by the Academy of Motion Picture Arts and Sciences, at Dolby Theatre in Hollywood, Los Angeles, California, United States.This was Oscars 2017
Winners
Moonlight
Best Picture Dede Gardner, Adele Romanski, and Jeremy Kleiner. Casey Affleck won Best Actor for Manchester by the Sea and Emma Stone & Best Actress for La La Land
The celebration goes with many uncomfortable and unforgettable moments. The biggest blunders galore in the ceremony's history, they managed to give the Best Picture award to the wrong film, and they honored a living woman during an 'In Memoriam' montage. During award ceremony one of the hilarious moment, while the Priyanka Chopra wear a censored sign dress And the shutterbug covers such kind of shots. Ordinance also never miss any chance to turned into a troll. The social media cover a lot of giggling comments on Twitter for Oscars 2017. Reader's cave shares some hilarious comment and shots.
#1 Definitely, every award show in Bollywood is preplanned.

#2 This is Oscar award show, not a fair and lovely award show.

#3 Rachel's gave a flying punch to Emily's.

#4 La La Land, it happens only in Oscar.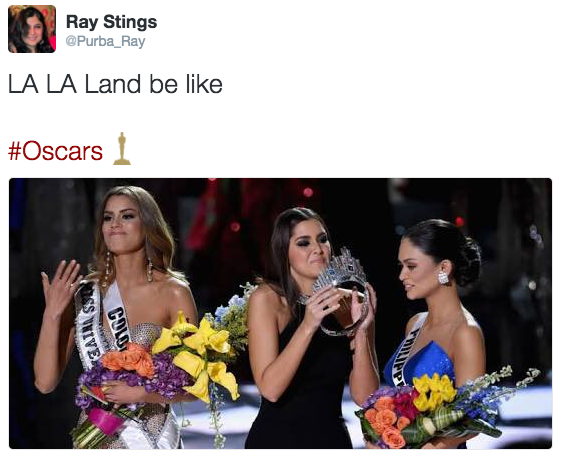 #5 Accepted! Bollywood says, "bik gye hai Oscars."