Ryan Reynolds Funny Tweets
[R]yan Reynolds who is known for his sarcastic acting in movies has become more famous after owning Twitter. I am not saying it literally, but Ryan Reynolds tweets make him own the Twitter.Whenever he is active on his Twitter, handle Ryan's fans are waiting for his witty tweets. Ryan Reynolds was launched in DC Cinematic Universe as Deadpool in the movie "Deadpool" where he entertained the viewers and made them his loyal fans. But as we know with popularity envy follows too and so is the case with him a few of his followers tried to smack him over Twitter. 
#1 When your wife spies on you.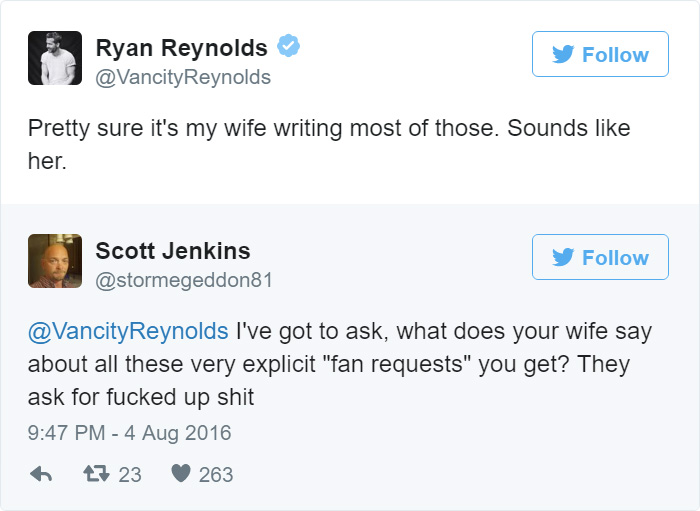 #2 He is so kind to see 🙂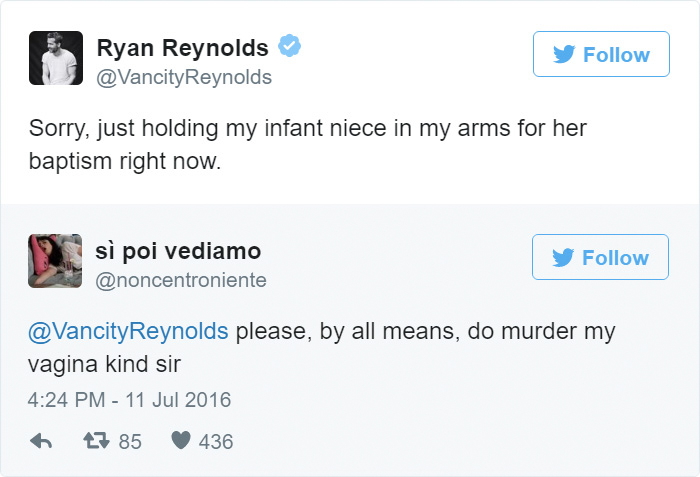 #3 Priorities mate, btw there isn't any next time.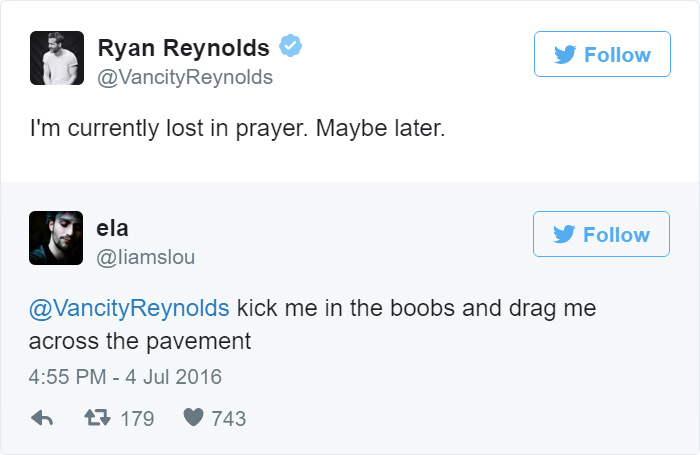 #4 Why people want this from Ryan.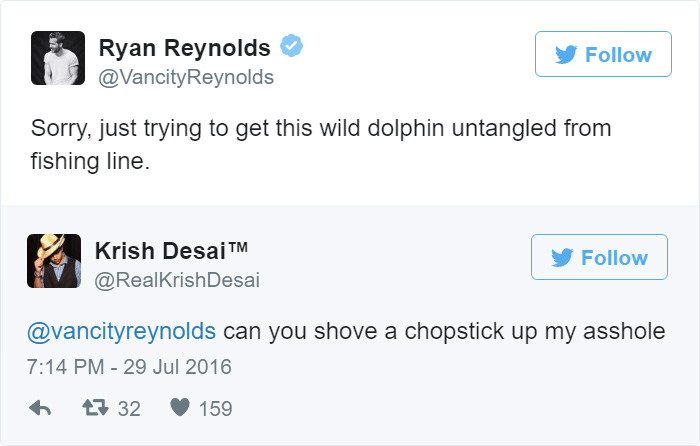 #5 Daddy don't do these things mate.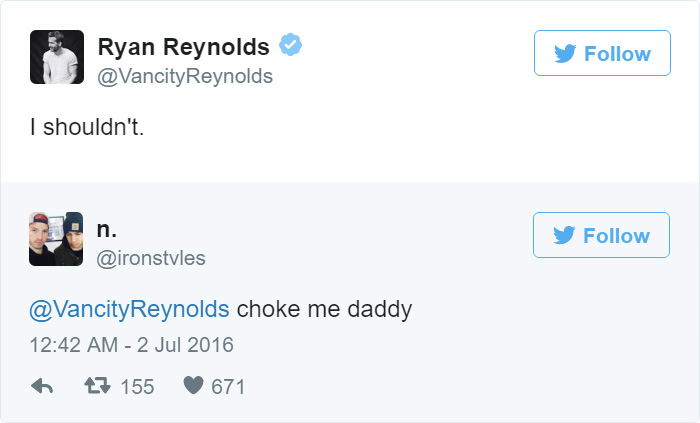 #6 Goodbye bro, you must have understood what the pain is like.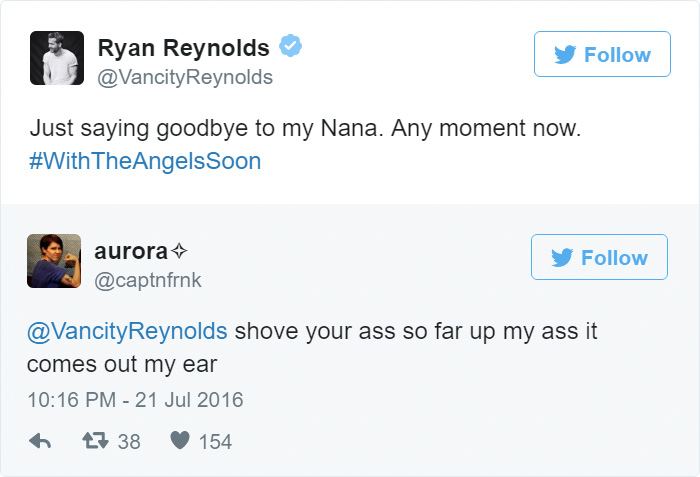 #7 Charcoal sketch of the last supper! Whattt!!!??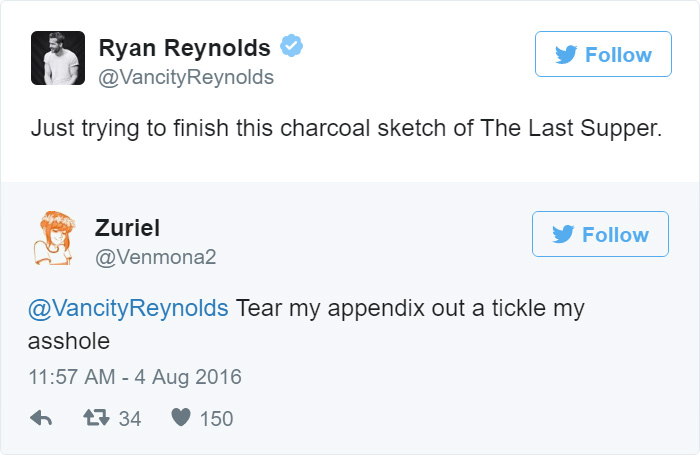 #8 What kind of prayers are the liquid man!