Sexting in Real Life
[S]ound of ooh aah is very erotic, and perverts are fond of this sound. It gets attraction when you listen ooh, aah sound even in phone, movie or from somebody's room. There are various method to get pleasure from your partner. Technology gave a distinct way to touch with boyfriend and girlfriend or can say for "ooh -aah." Sexting in real life is just like getting intimate with a person who is not present with you. But sexting is not a replacement for the pleasure of actual sex and feeling of skin on skin. It is a substitute or a jugaad when some feel fire due to the excitement.
Sexting helps to guide the tour of masturbation. Sexting contributes to describing their action and add erotic imagination. Sexting in real life such an erotic feeling and discussion about the position and share what he or she wants on a bed. Lots of lazy people during sexting speak a lie. Many times one partner in the frisky mood, but another is not interested, but he can't say no that is the issue :P. That funny moment readerscave  sharing you when partner expectation is so high, but in reality, nothing happens
#1 Randy feeling and nice Expectation.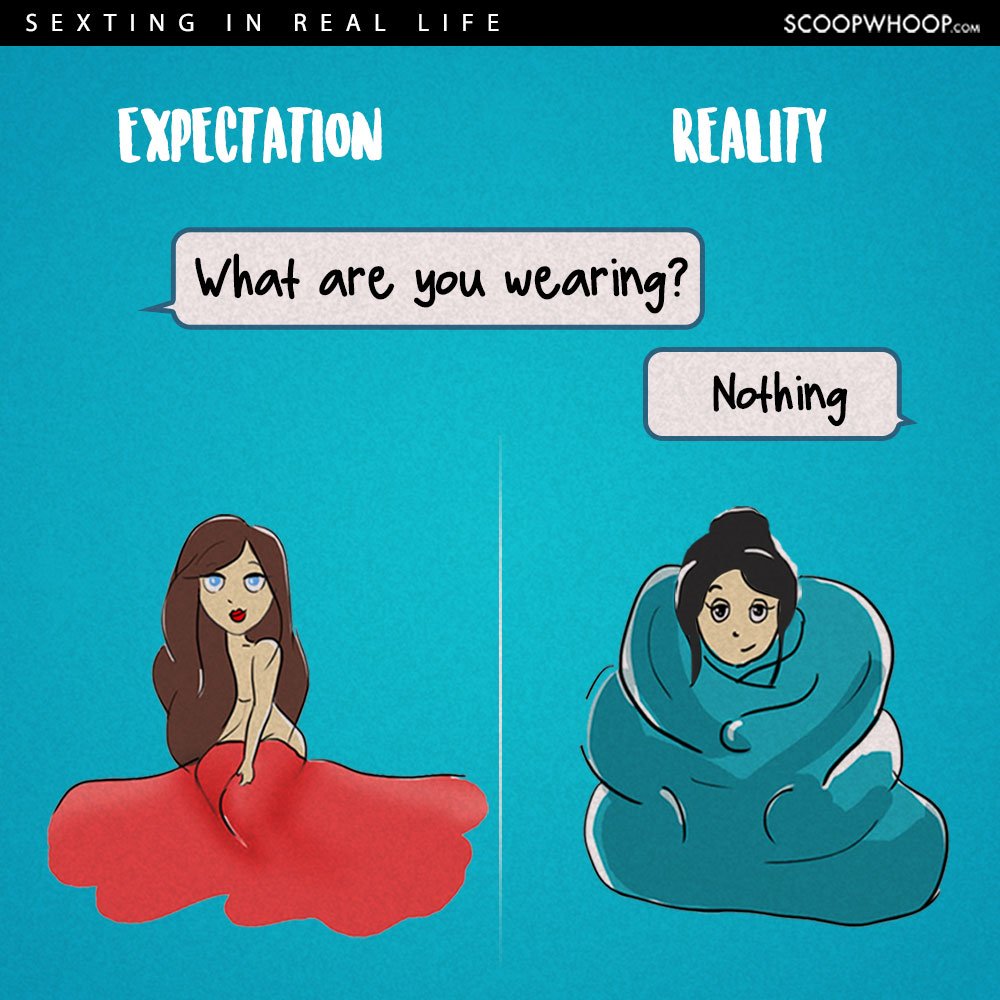 #2 Speaks Truth Even wet or sweat.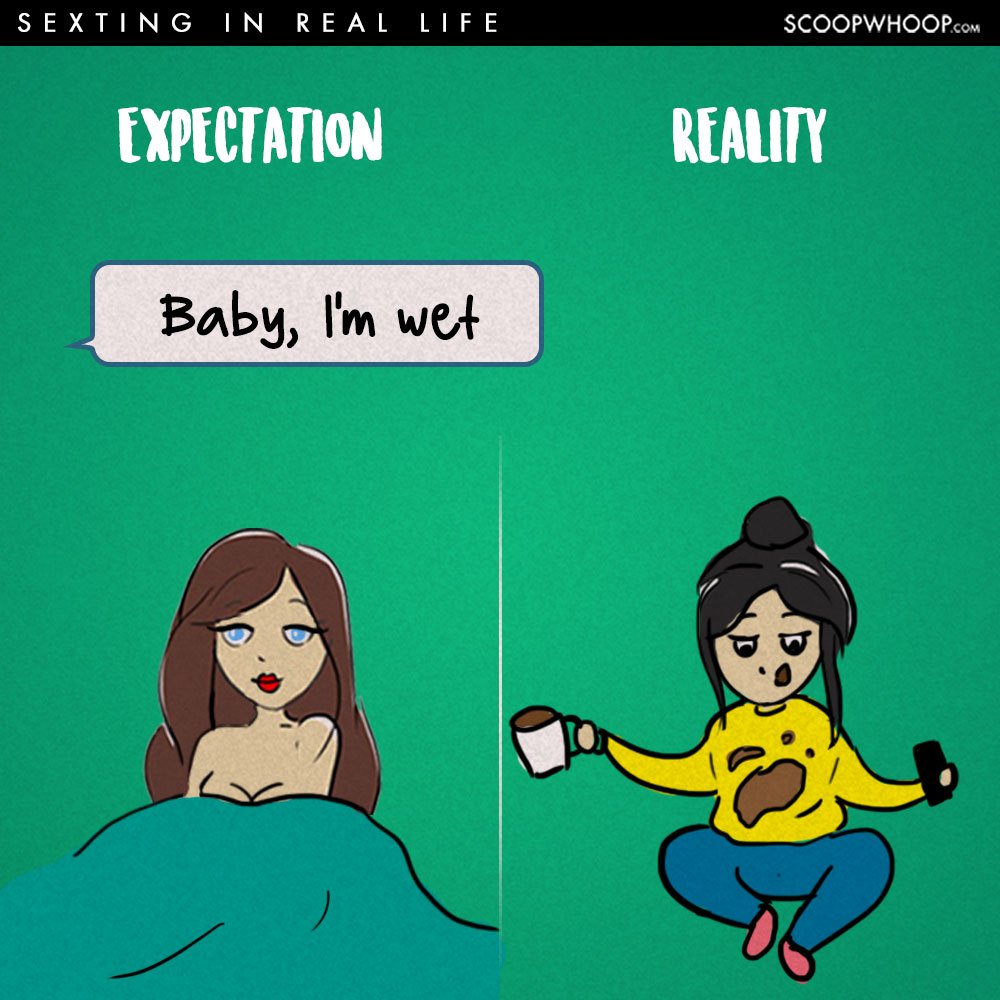 #3 Chips important than anything.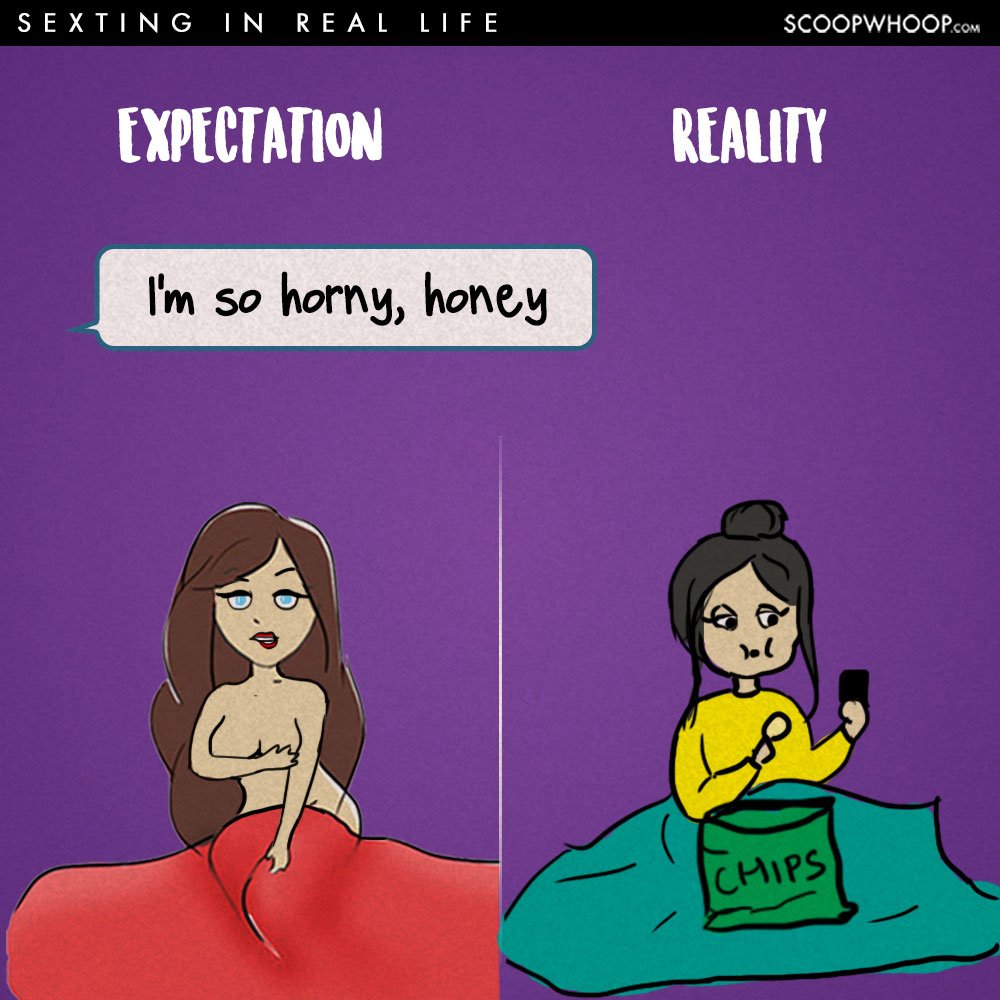 #4 She is just simply texting.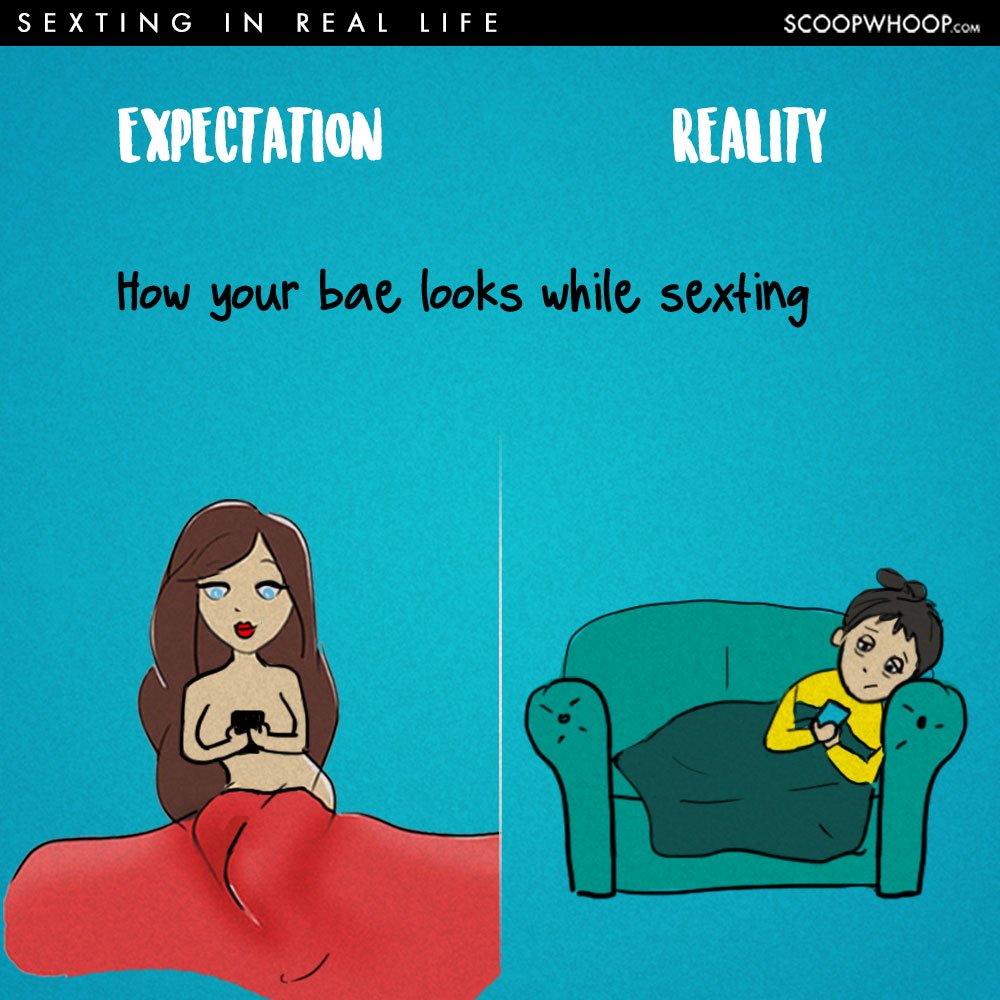 #5 So hard baby !! this level of the game.