Terrible Haircuts
In this modern era everyone, especially teenagers or young age people wants to look good. They like to wear fashionable clothes and adopt trending fashion to create a unique identity in society. And one of the most important thing which helps to improve personality is hair-cut. People take very different haircuts to impress someone. So, some people make very terrible haircuts to look different from other people. Barbara asks them  "which type of hairstyle do you want sir or ma'am," and they say that different, crazy and terrible haircuts. And then what happen, you can see in below images.
Here Reader's Cave represents some pictures of terrible haircuts that were so bad they became "Say No More" memes.
#1 I Like Renaissance Art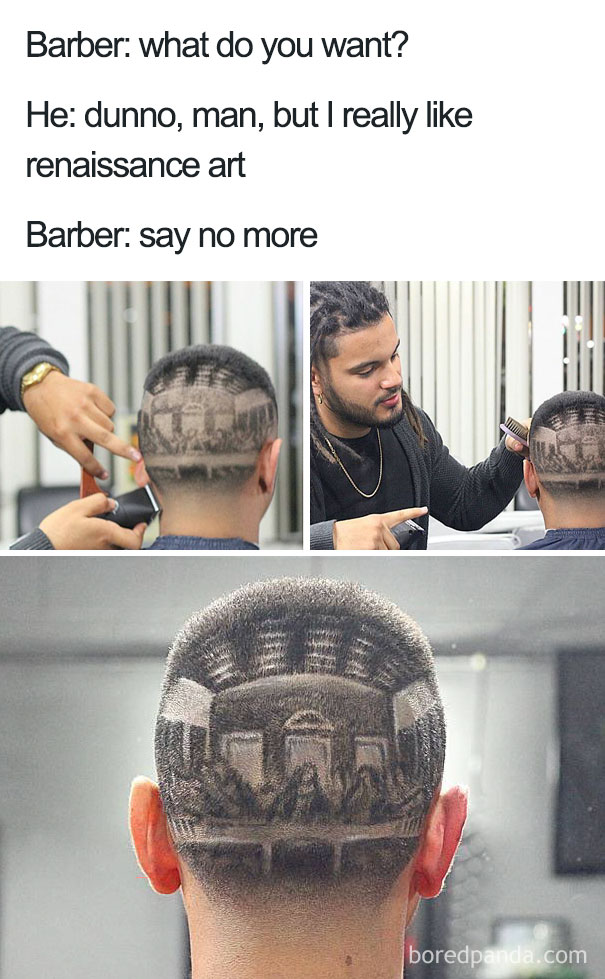 #2 Something Fresh For The Summer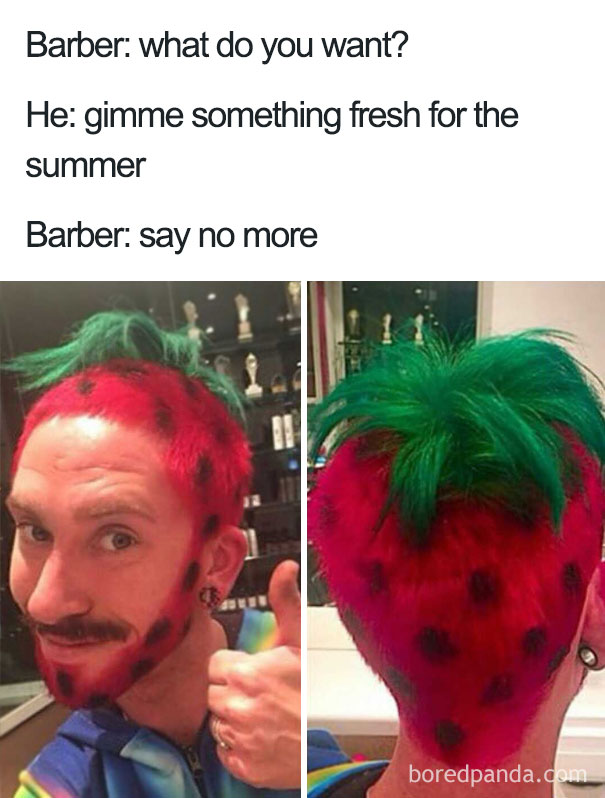 #3 Face Partition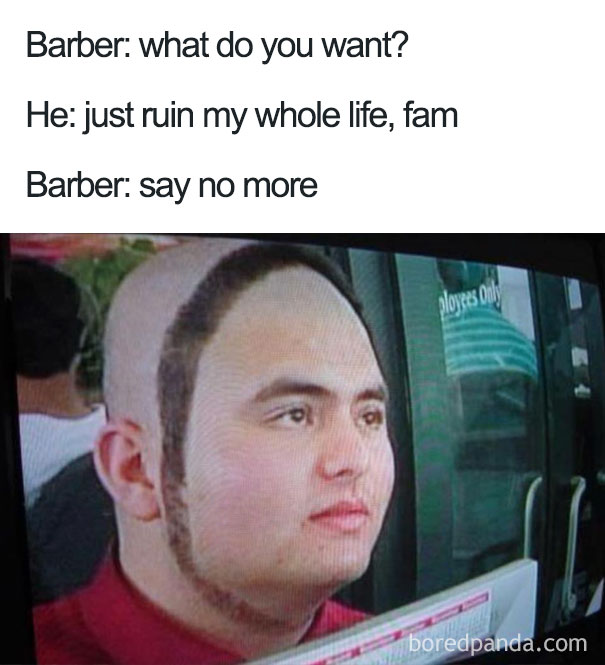 #4 You Can Get My Details Through My Barcode Hairstyle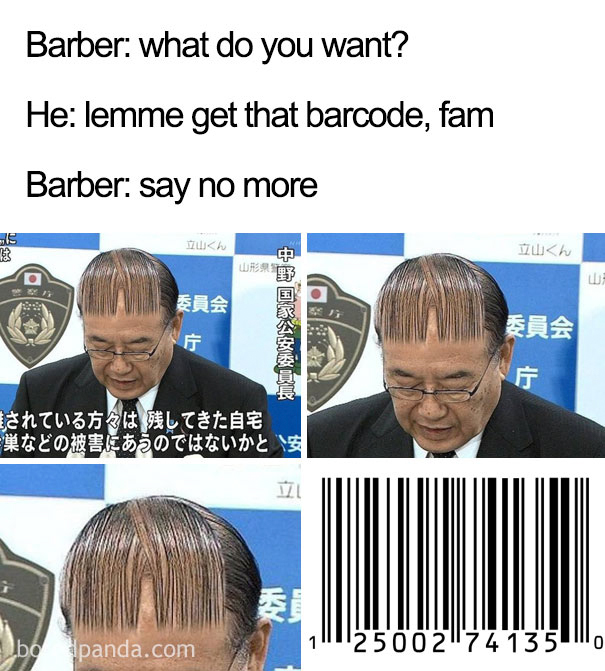 #5 My Wife Never Waste Money On Make-Up-Brush.