Anna Kendrick Funny Tweets
[A]n American actress and singer Anna Kendrick is one of the most badass celebrities over the twitter who not only handles the comments of their fans but also Anna Kendrick's funny tweets make her stand out of the crowd.
Anna Kendrick funny tweets is a collection of some of those tweets that makes her the beauty with a beastly nature.
#1 Anna Is Set To Break The Cruise, Tom Cruise 😛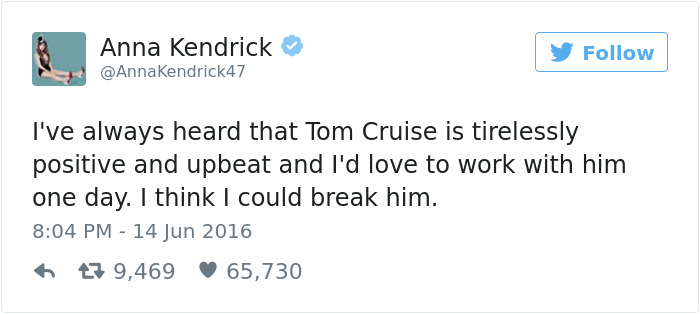 #2 Everyone Is So Must Distracted Because Of "Other People".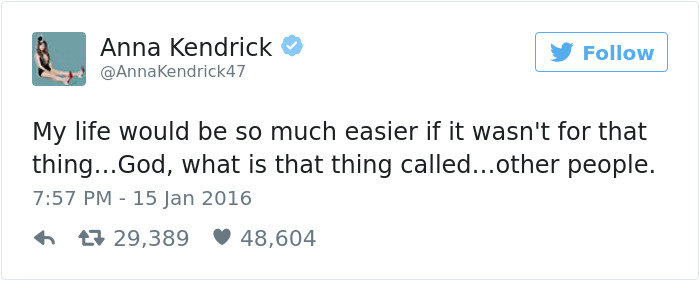 #3 The Girl Don't Need Any Help Just The Cake.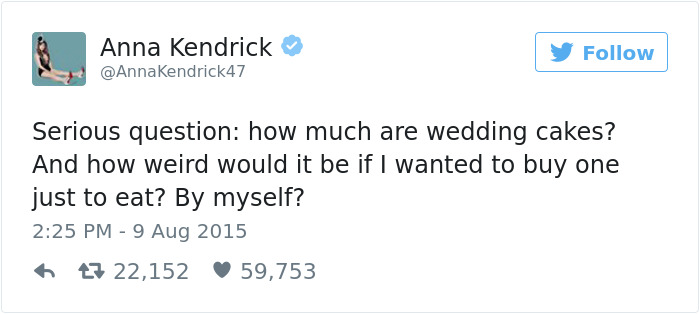 #4 Righty Written, No Carbs No Will To Eat.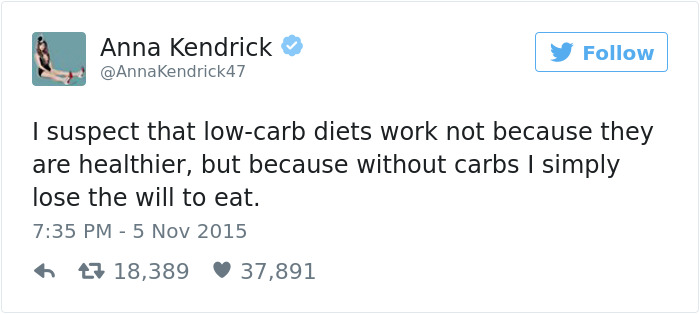 #5 Anna Is Working On Shifting The Alphabets Now Shift! oops! Shi3t.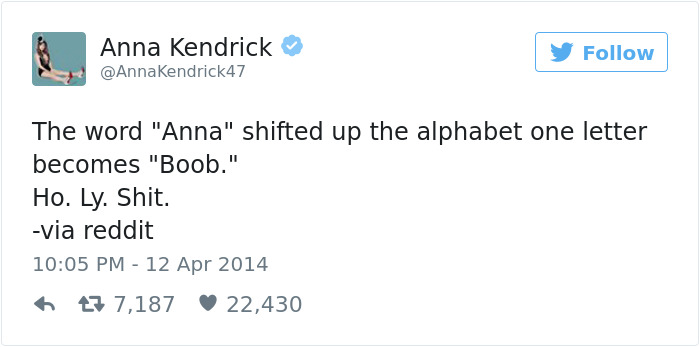 #6 Celebs aren't actually people ?

#7 A Way To Show Your Complete Ignorance.
#8 She Realised It Way To Soon I Think.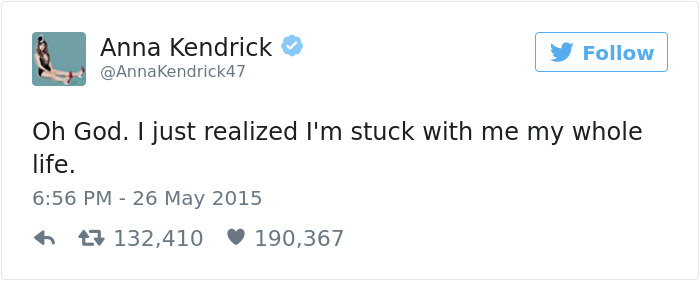 #9 She Is Straight As The Dog's Tail.