Dr.Mashoor Gulati Jokes
[T]he Kapil Sharma Show is one of the best popular and entertaining shows in India. Nowadays the show is reaching top TRP rating with non-fiction category. Every Saturday and Sunday celebrities are invited as guests on this show. With the inviting of celebrities, the show has even called for sportspersons, musicians, and many another stars invited as a special guest. The show is mostly liked by every Indian because they come with new humor and jokes to entertain the audience all the time. During this show, every character has their importance Sunil Grover is a big reason behind the success and popularity of "The Kapil Sharma Show." He has created many funny moments of comedy. In this show, Sunil Grover has performed the role of Dr. Mashoor Gulati. The best time is that when in every episode Dr. Mashoor Gulati runs the 50-50 Hospital. He is famous for his several types of funny treatments with patients. Audience likes Dr. Mashoor Gulati's acting and as well as voice. Let' check some Dr.Mashoor Gulati Jokes.
Readerscave community displays some hilarious jokes by DR. Mashoor Gulati that make you laugh. If you like some other jokes that used in this show so, please comment in commence box. Like and share this jokes on your Instagram, Facebook, and Twitter.
#1 Kapil, you won't understand the relation in Rasgulla and Sangeet.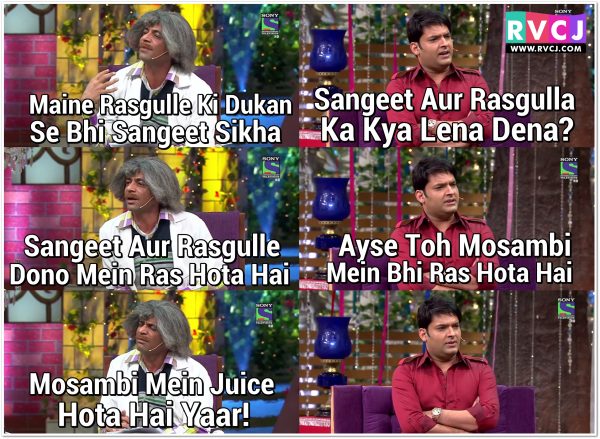 #2 Trust him, and he's a doctor! Sab Bhagwan ke haath 🙂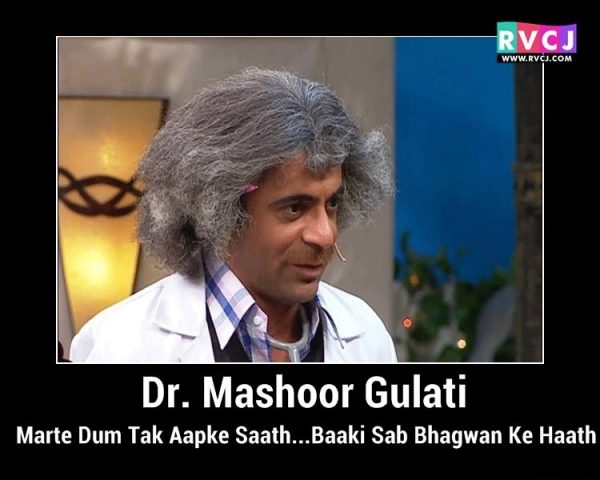 #3 I have got the moves, that really move 'em.