Epic Outdoor Scenes
[A] photographer who earns his bread and butter from the still life photography has shown his deep interest into the conceptual photo shoots. A conceptual photoshoot is an art where you will see astonishing epic outdoor scenes that do not exists in reality but a model of the scene is created. Quoting the photographer
Quoting the photographer VATSAL KATARIA "I do not use any expensive ready to use props and dioramas. I make all the stuff I use in a set of the very minimum resources. I usually use plaster of parts to create mountains or rocks and some old paper to give basic shape of hills. I mainly used polystyrene sheets and a mixture of plaster and black paint to make roads. Other things I use are some polystyrene sheets, homemade foliage, baking powder for snow and some paints. I used very basic supplies so that if someone wants to try they can. I also used photoshop to bring out the beauty. So it's very simple and very exciting. "
The Photographer is quick to create these epic outdoor scenes and usually exectues his ideas within two weeks from the time of planning. He is a super example for busting the myth that photography is the game of riches only.
#1 Audi On The Hills.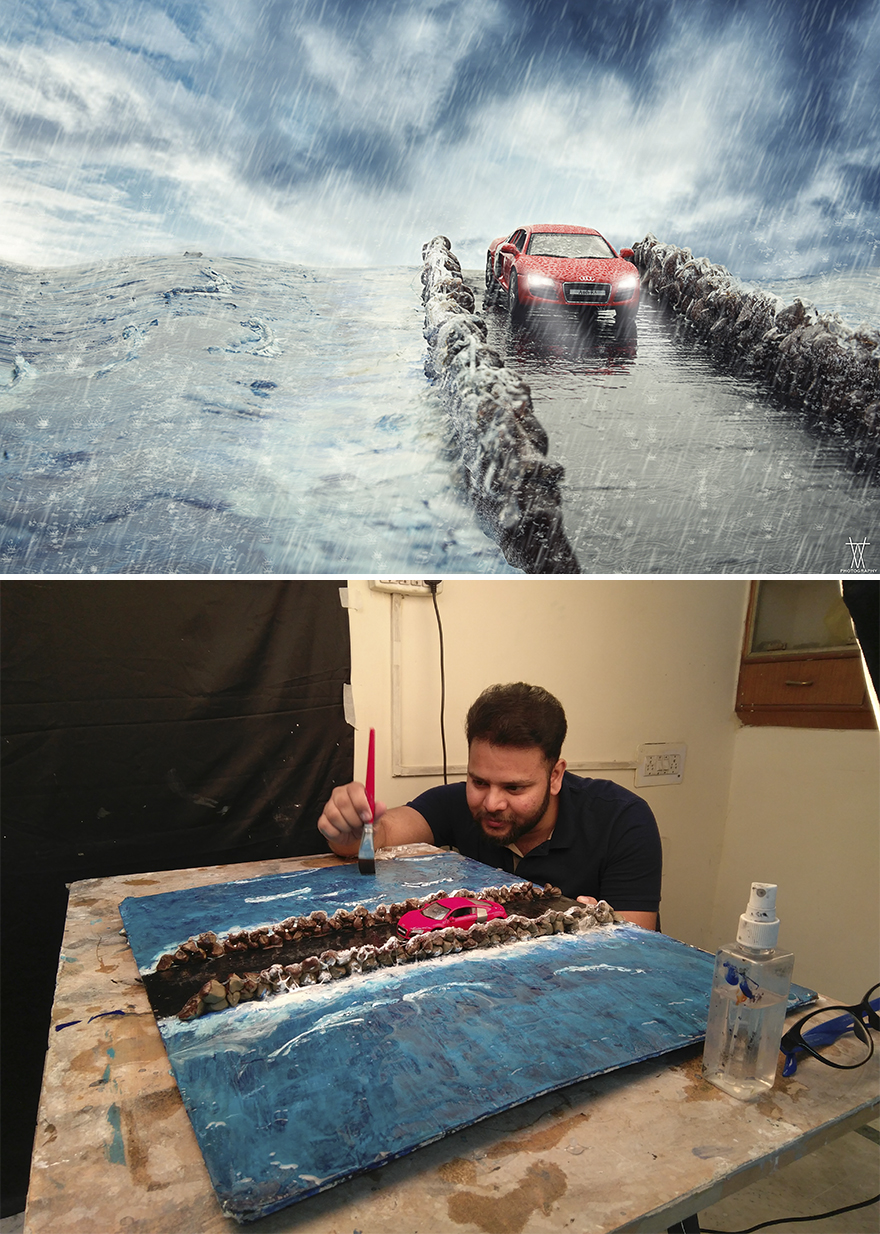 #2 The Beautiful Woods.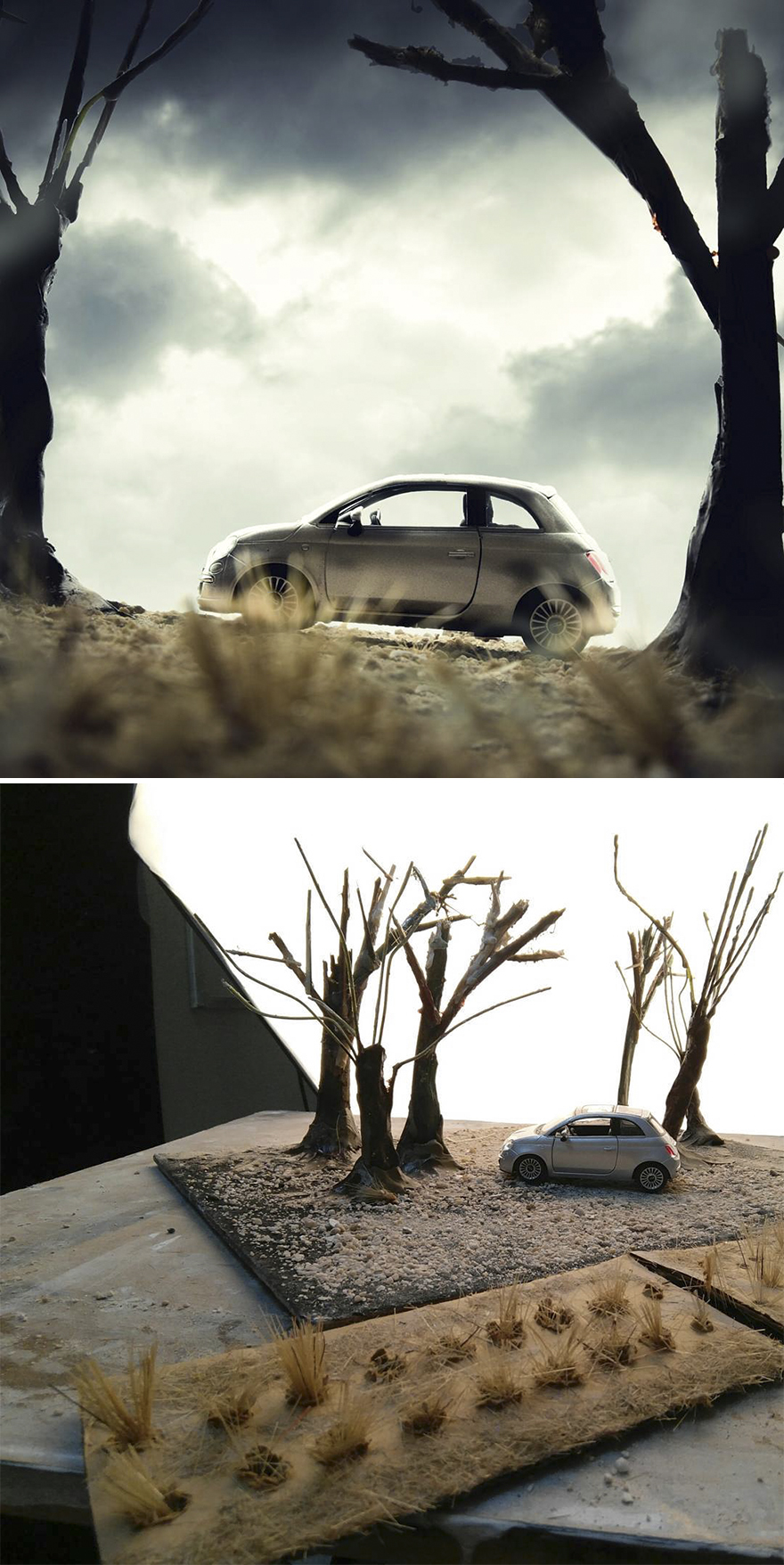 #3 A Cave To Explore.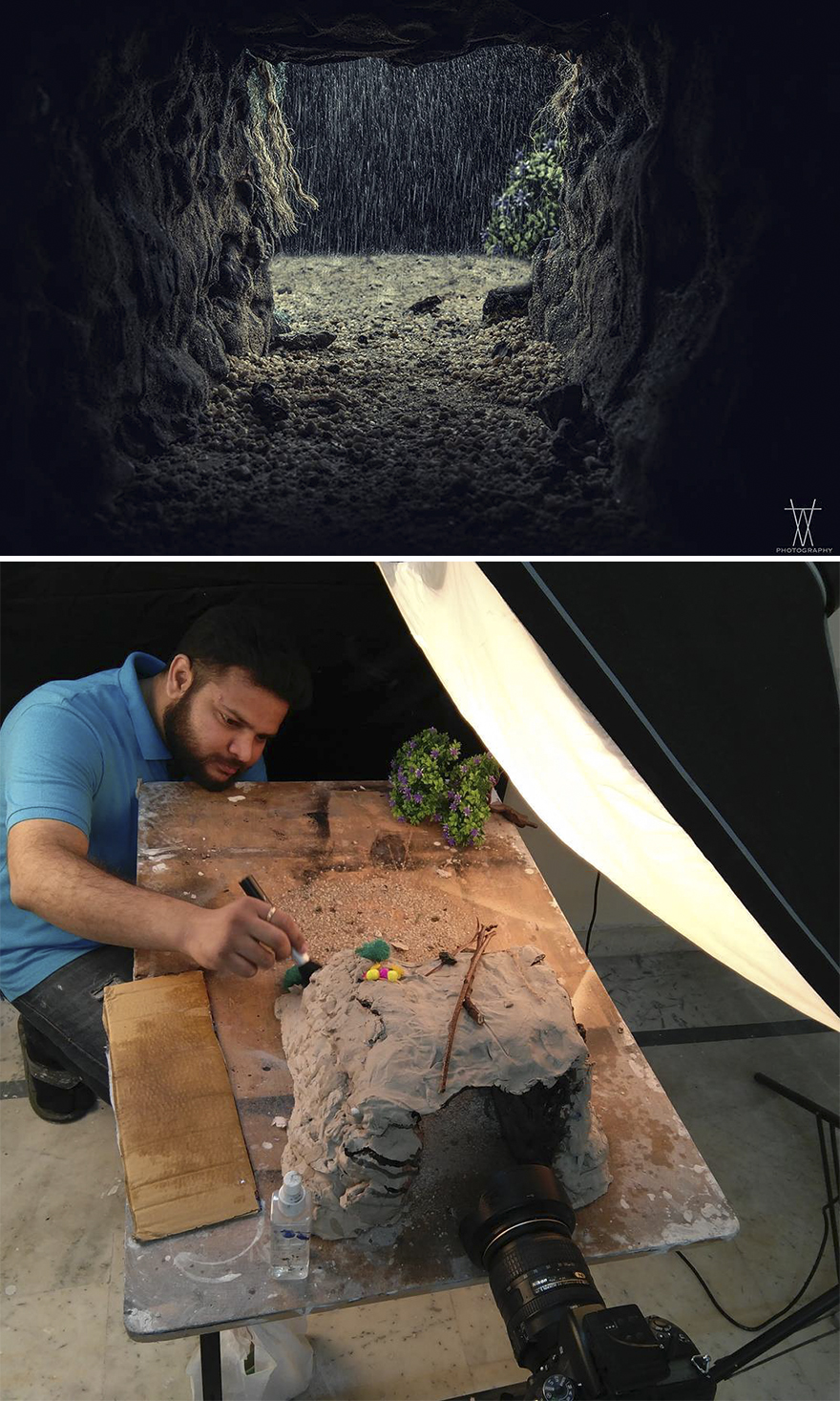 #4 A Story In The Snow.
#5 Gloomy Weather On The Table.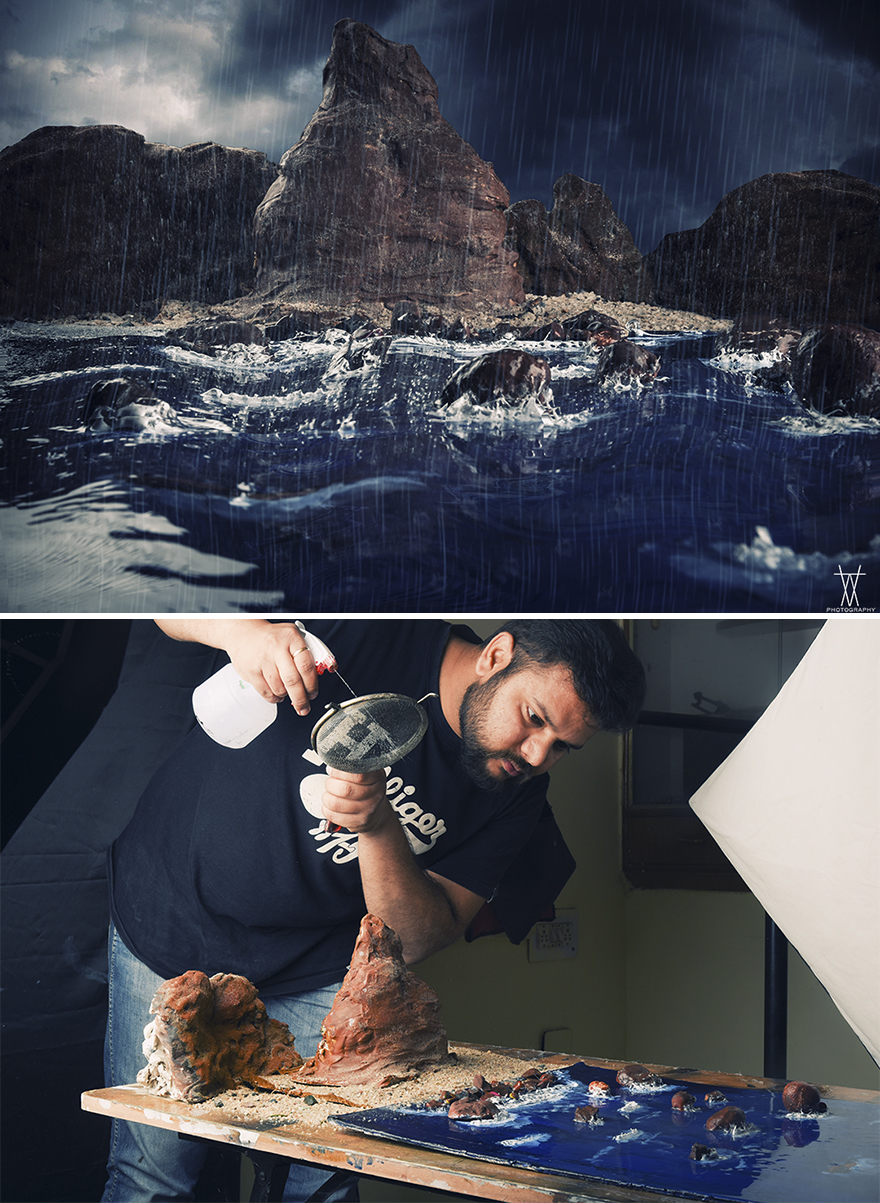 #6 Perfect Place For Riders.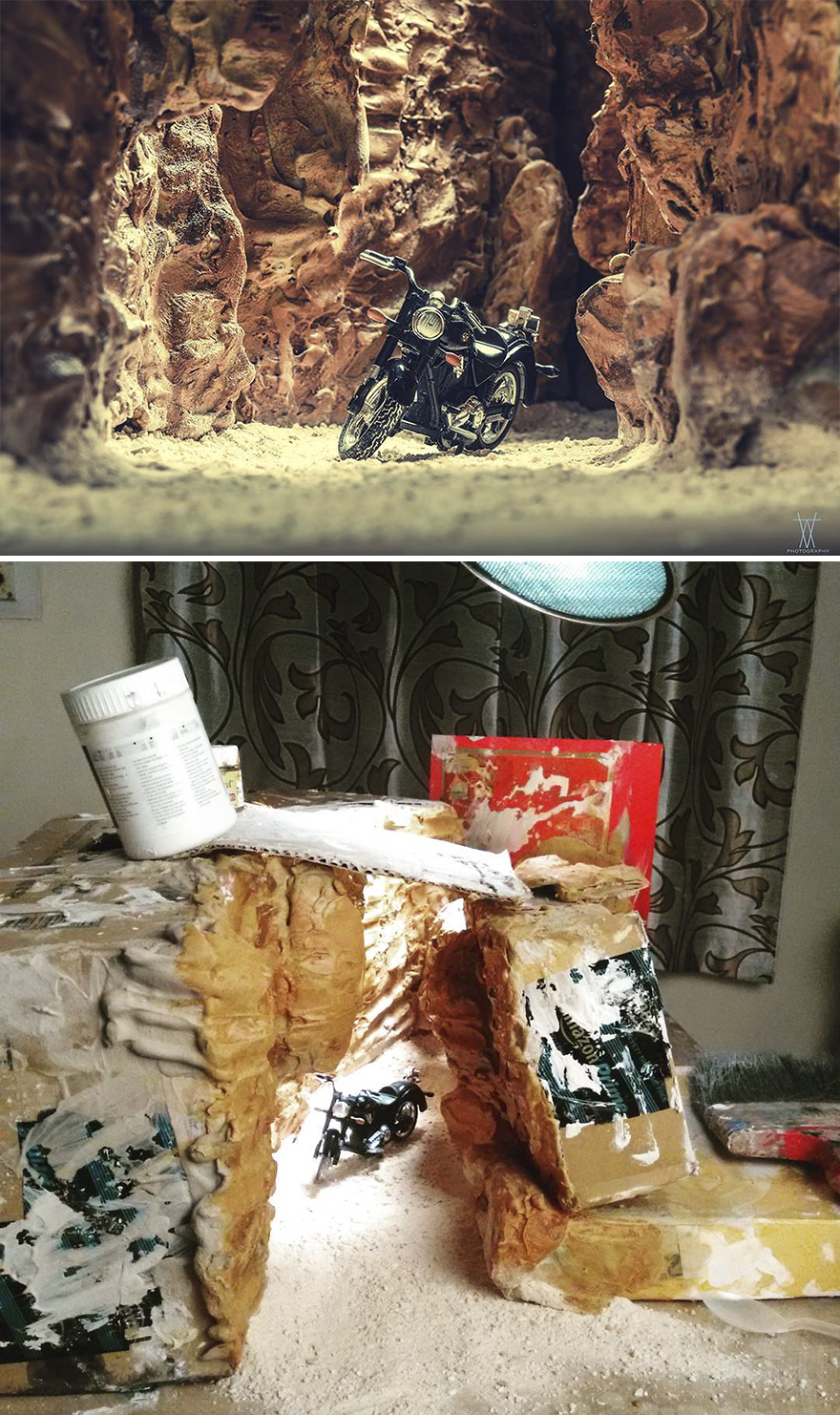 #7 A Van Out Of The Jungle Trip.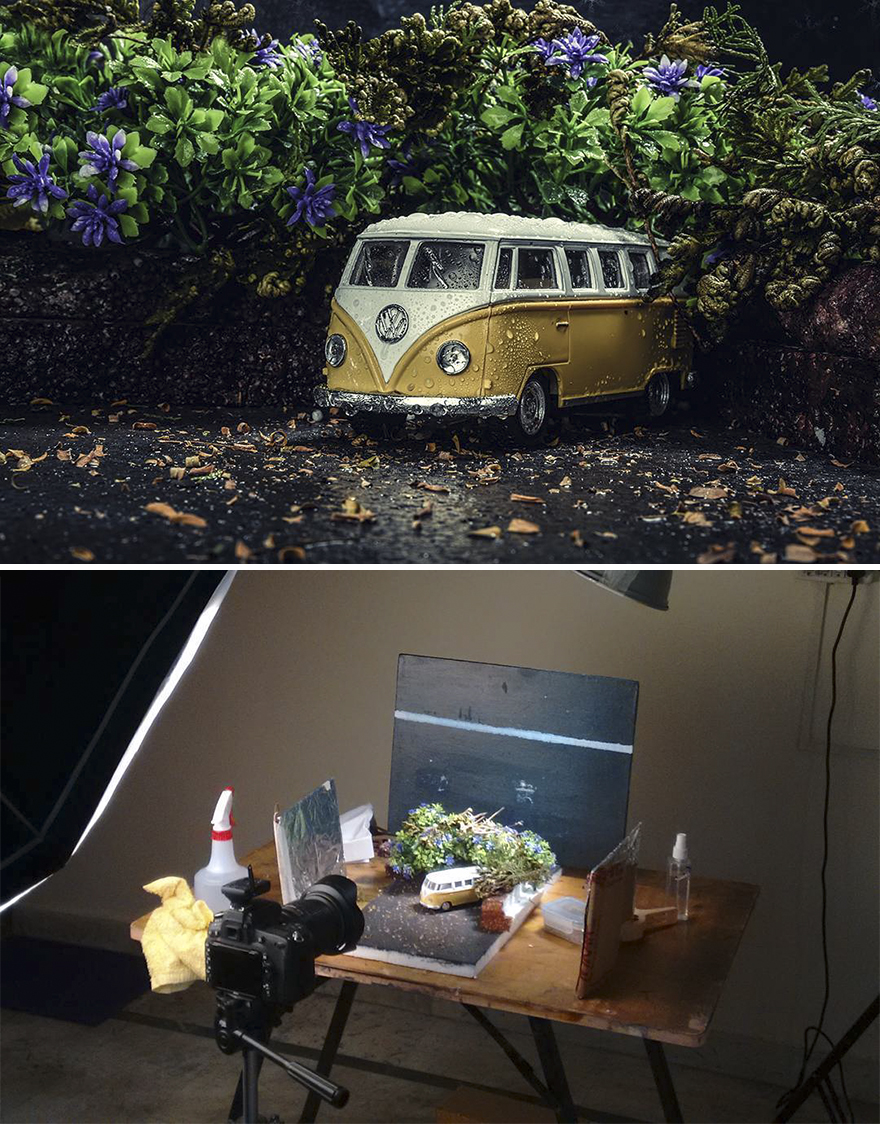 #8 Road Rage.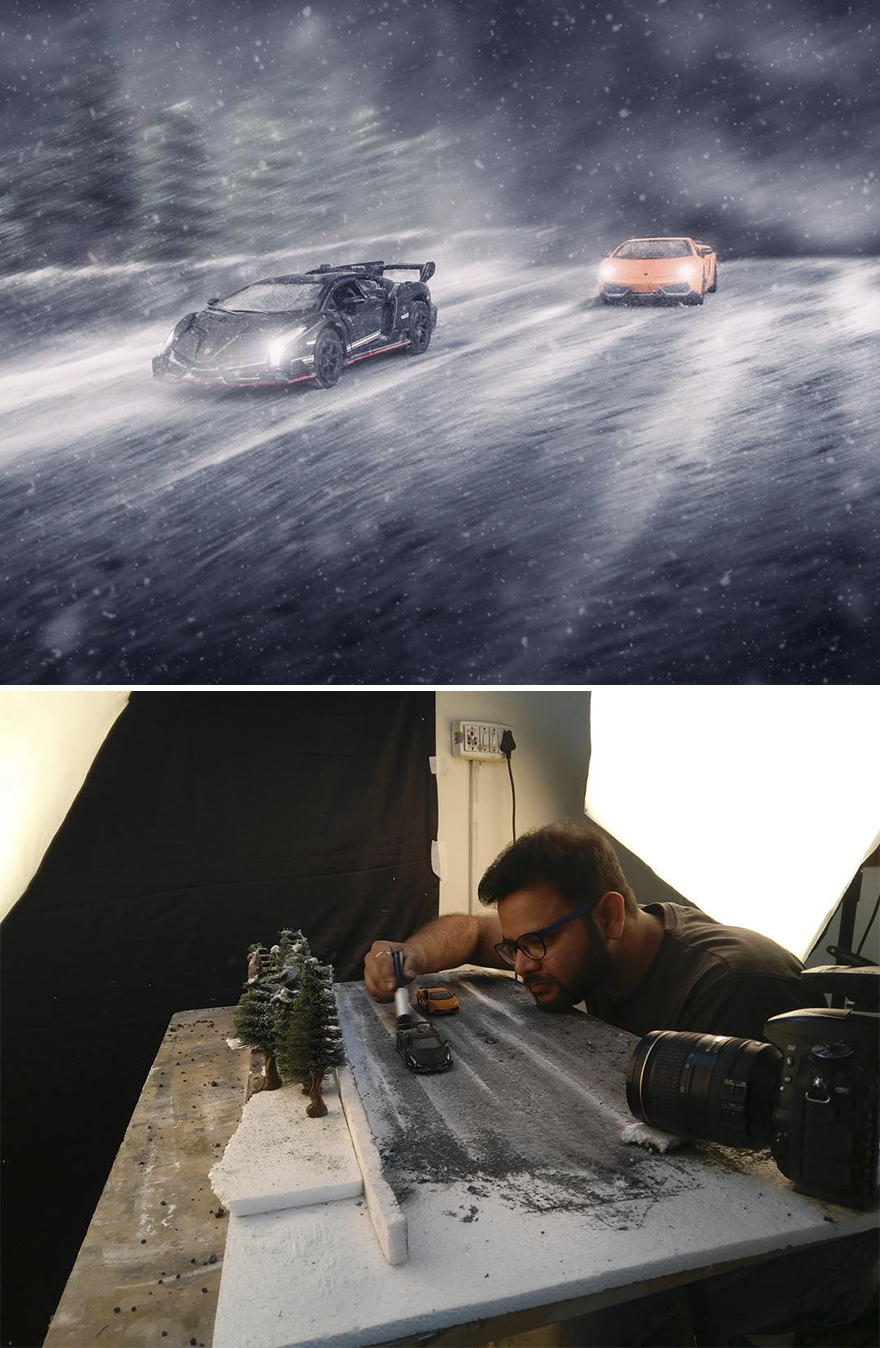 #9 Night.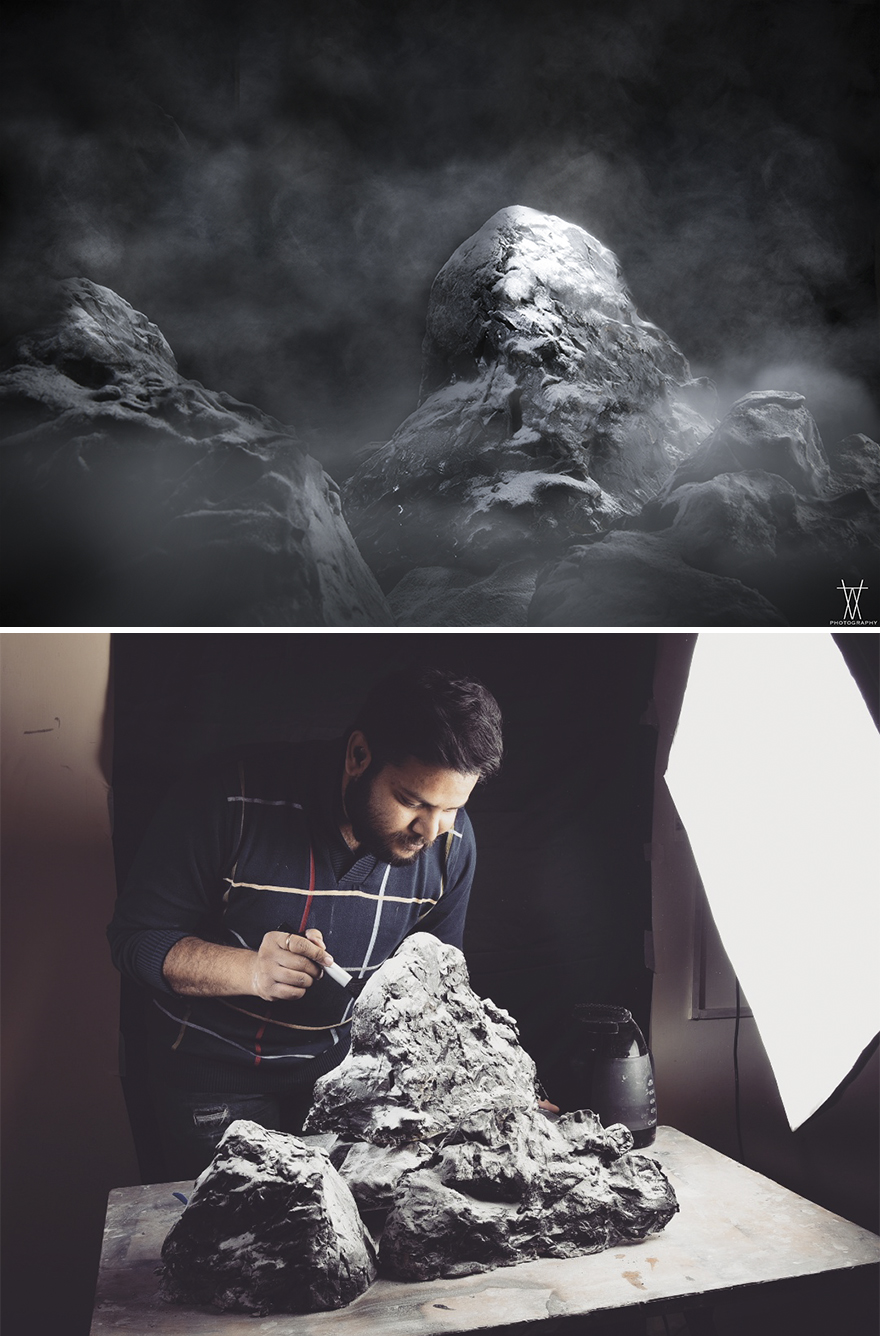 #10 A Vintage Fanatsy.